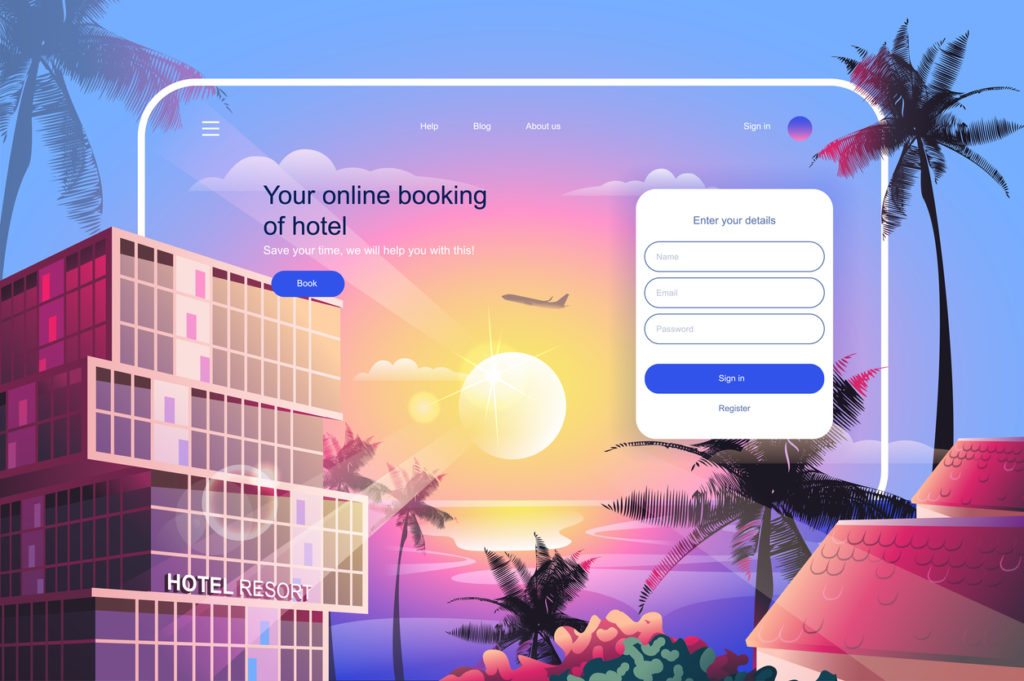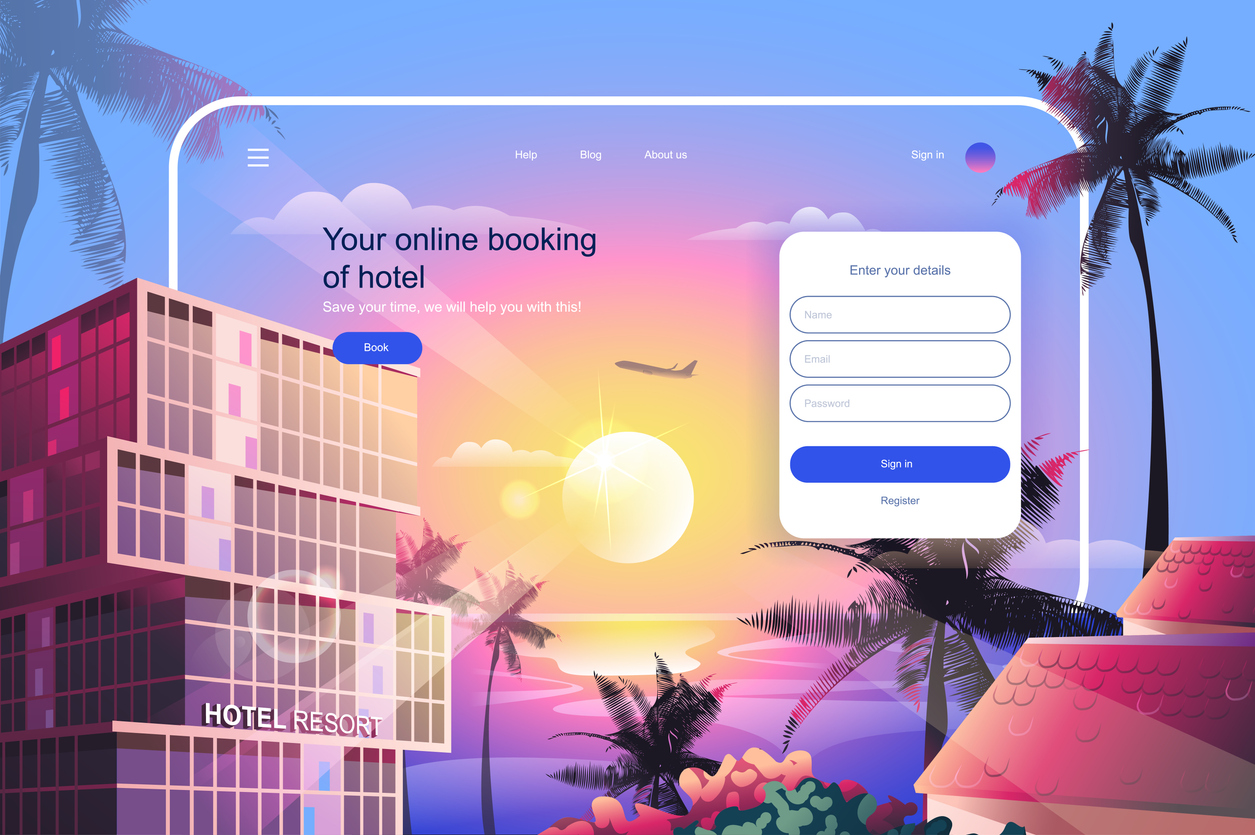 We already discussed the difference between OTA vs direct bookings, but how do you actually get customers to book through you? We reached out to our network of hoteliers who increased their direct bookings without relying on OTAs. This article is all about:
Why direct bookings are all about sliding into your customers' DMs
How to make digital marketing work for you
Why the secret to more direct bookings lies in sleek SEO
Ready to reclaim your revenue? Keep reading.
5 Practical Tips For Encouraging Direct Bookings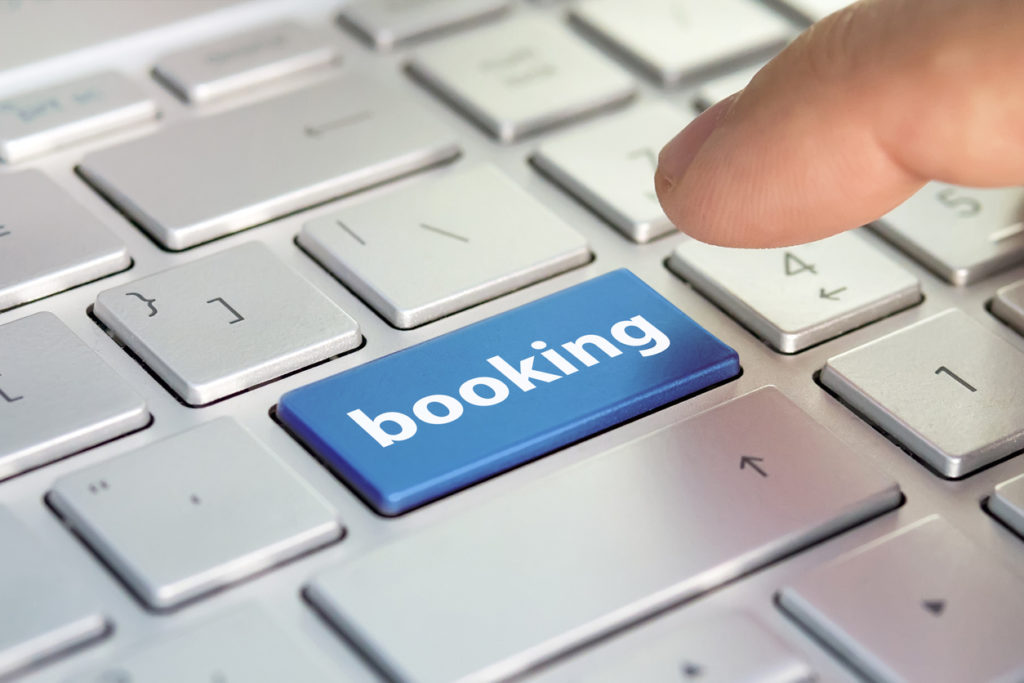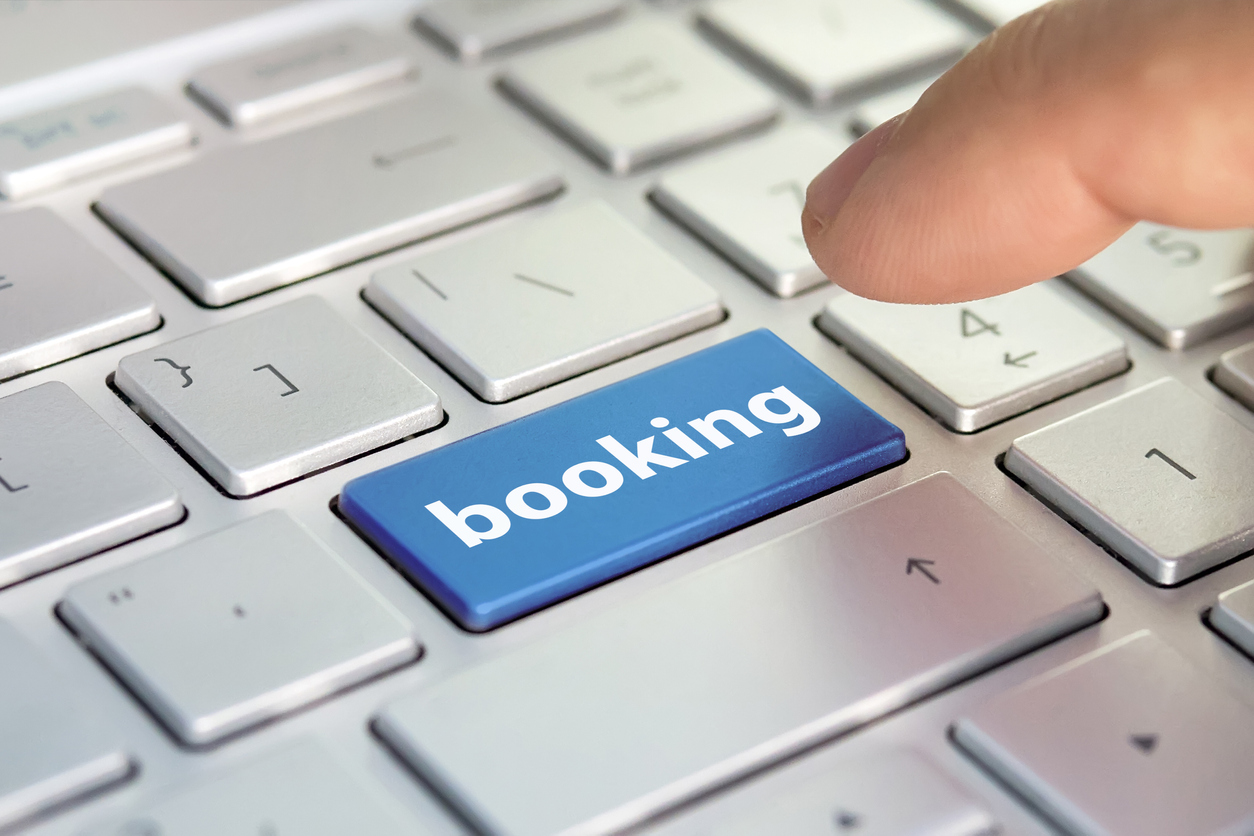 Here are five tips you can implement right now to improve your direct bookings, drive up revenue, and keep customers coming back for more. Let's jump right into it:
1. Build A User-Friendly Hotel Website
You won't get a second chance to make a first impression. So make sure your website is up to scratch.
Is your booking process streamlined? If you're not sure, take a look at major OTA booking companies and how they design their pages.
Like Booking.com for example—they reserved a lot of website real estate for their CTAs (i.e. Reserve). This is colorfully designed to catch the user's attention. After all, if they can't find where on your website to book, they'll simply leave.
2. Get On Board With Digital Marketing
If you're not doing digital marketing then you're missing out. It's by far the most effective way to reach potential guests. There are a number of ways you can do this:
Sign your business up to Google My Business. It's often the first place people check for hotels—if you're not on it you're losing bookings.
Make your website SEO friendly. When guests search for + hotel, you want to be on the first page of search results.
Invest in paid ads. Think Facebook, Instagram, or wherever your target guests spend their online time.
Email marketing. If guests sign up to receive marketing from you—spoilers—they should—then leverage this by mailing them offers and keeping your brand top of mind.
3. Leverage Loyalty Programs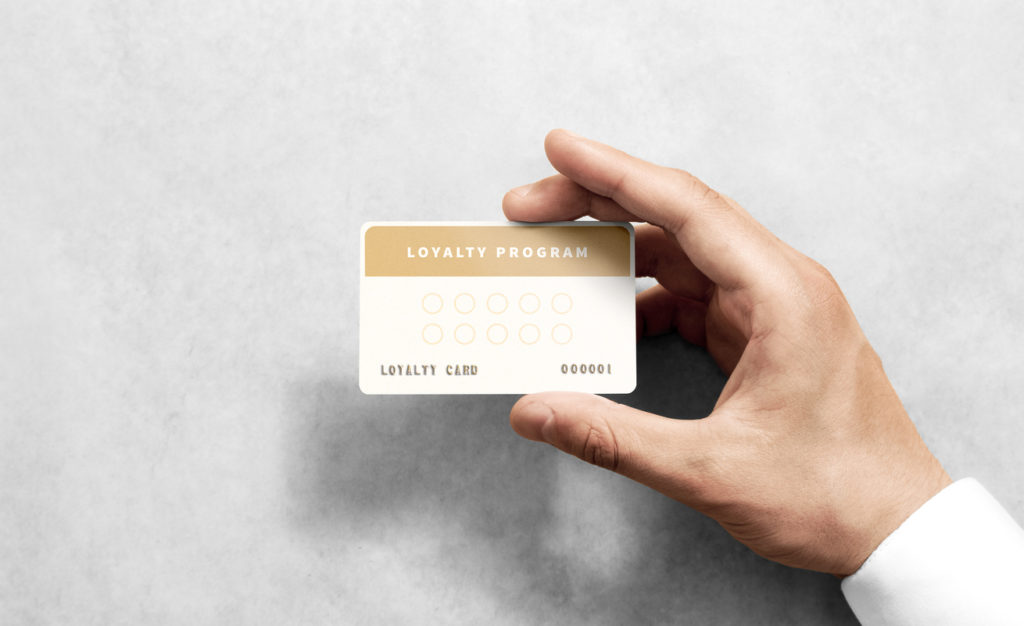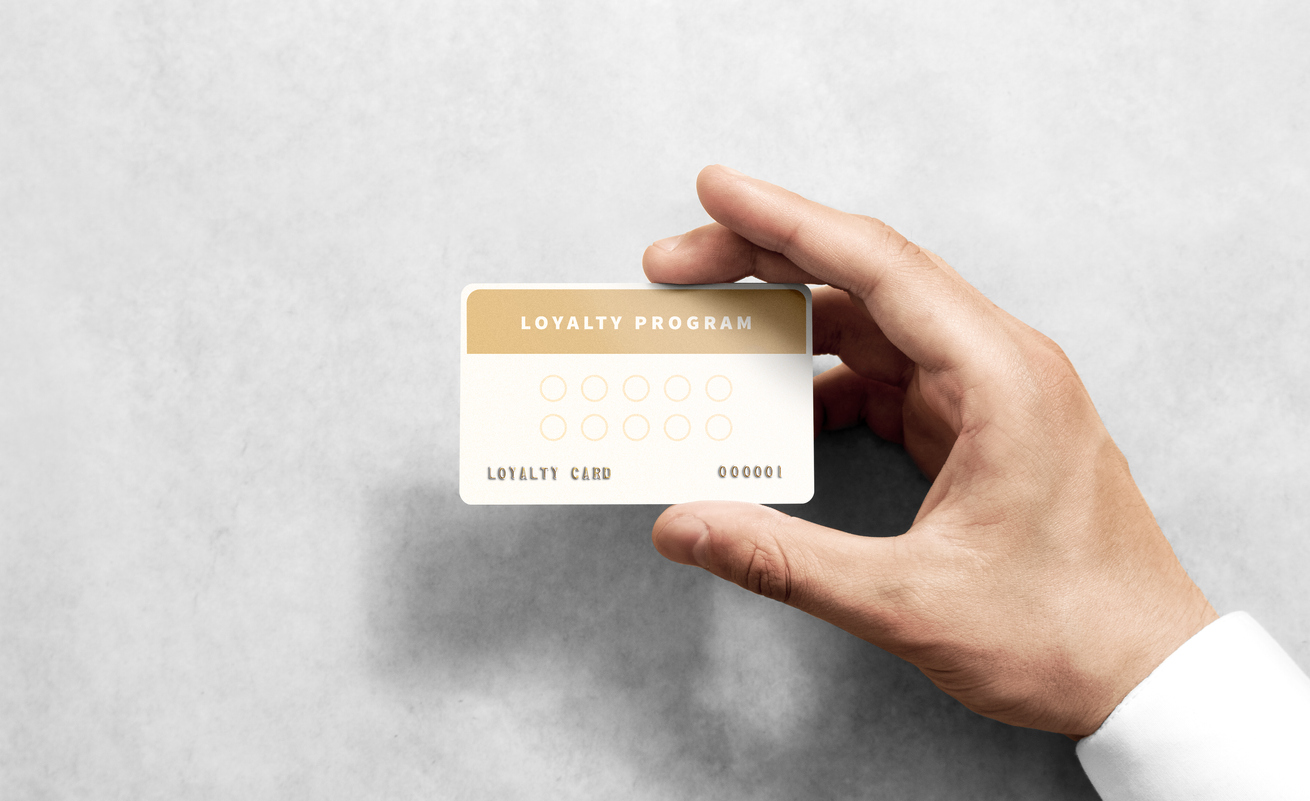 A loyalty program doesn't have to be complicated. Whenever a guest arrives you give them an incentive to opt-in i.e. allow them the chance to check in early.
Once they're signed up you can give them benefits for booking directly with you. Such as: membership-only rates, free parking or a discount on breakfast. This preferential treatment might just be the deciding factor when they're deciding on where to stay for their next trip.
4. It's Time To Get Social
One brand that does this to good effect is the Hilton. They post regularly and engage with their 118,000 followers. One thing they could improve on is their engagement rate—they don't reply to comments and there are a lot of unaddressed complaints on their social media, which isn't a great look.
But you don't have to have the production values of the Hilton. Just posting quick videos and updates is a great way to build community with regular guests, increase your brand voice and exposure online.
5. Get Serious About Branding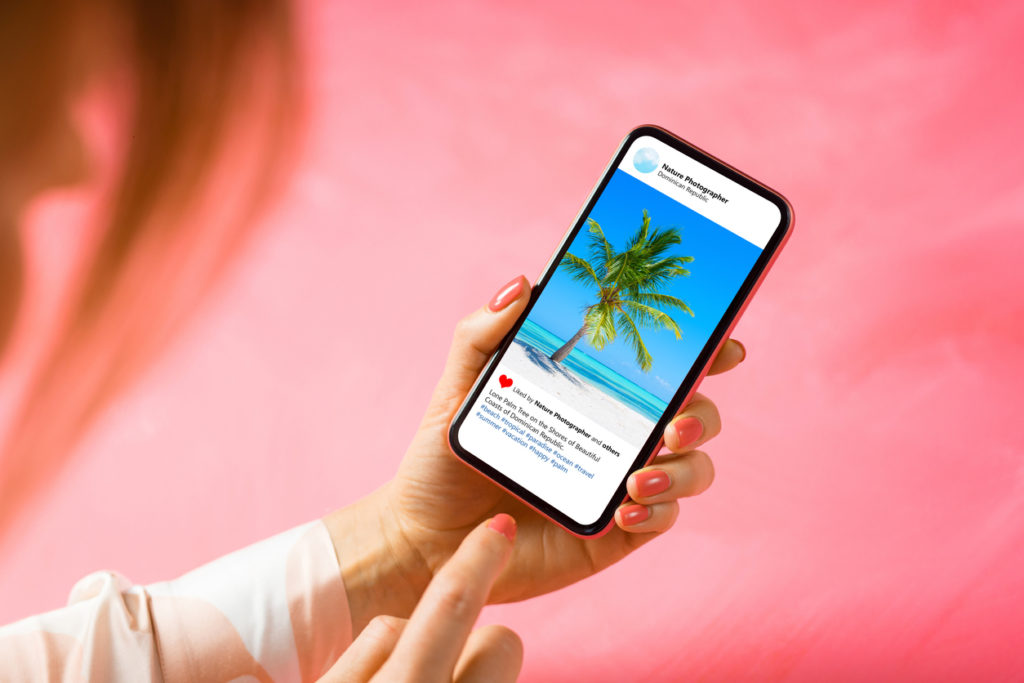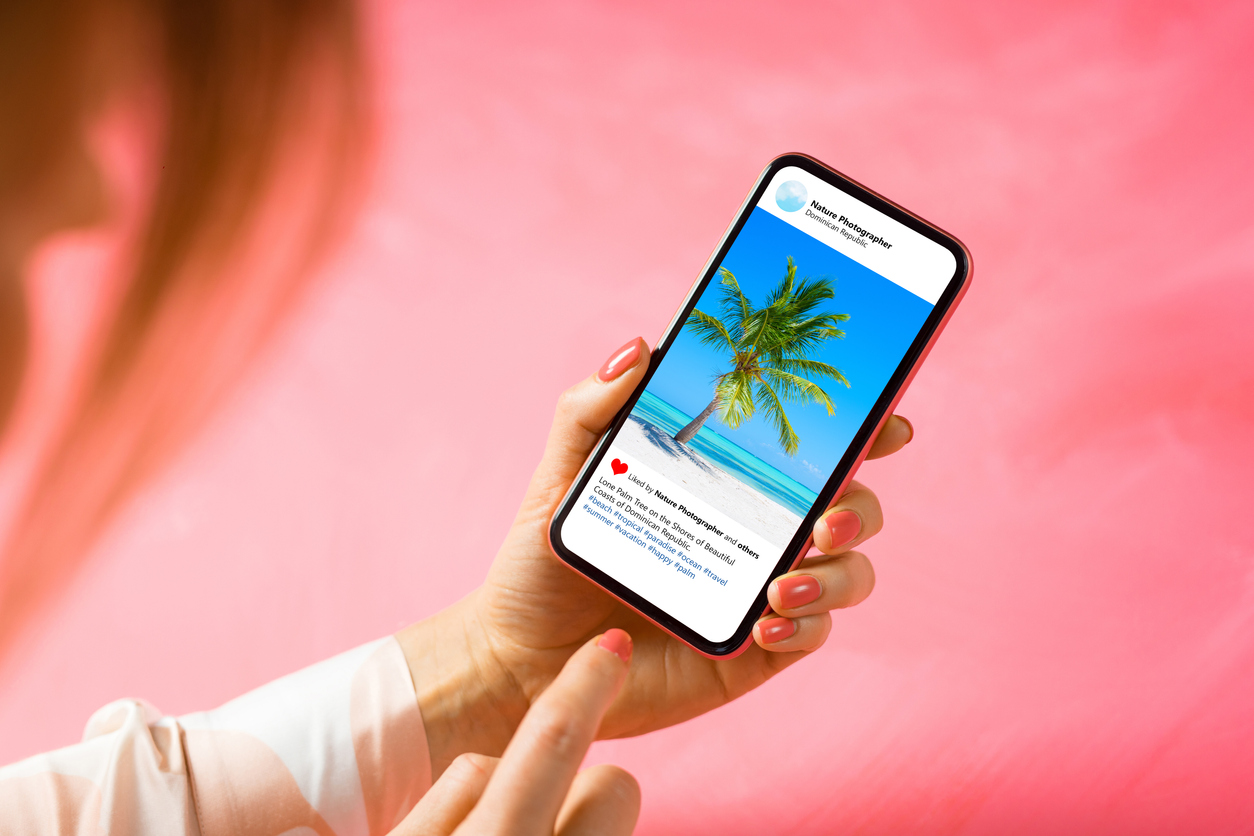 Human beings are designed to respond to stories. It's true. You need to take some time to consider your brand's story. Who are you? What's your story, your history, your mission? And how are you telling these stories (hint: social media/blogs are a great way to spread the word).
One hotel that does this effectively is The Ritz.
They share their story via their online travel magazine and shareable social media content. And everyone knows what they stand for—luxury service, dining, and afternoon tea.
A sometimes neglected aspect of brand presence is clear guest communication. It sets the tone for your brand and for the guest experience. And if things go wrong, clear and honest communication is the only way to solve that. We went deeper into the topic in the link below.
Ready To Get More Direct Bookings?
OTAs might be a significant source of your bookings, but they don't have to be the only one. By trying out the tips we shared in this article you can convert customers from booking with OTA to booking directly with you—saving you up to 30% in commission.
OTAs invest millions of dollars into UX design and advertising. But you don't need deep pockets to compete—you need a tech partner with skin in the game. Duve is made up of a team of hotel industry veterans who are here to help. If you're curious about increasing your direct bookings, then our team is here to help.