After going over the upselling and cross-selling guide and figuring out timing and examples of how to boost sales in hospitality, here are a few basic tips to help you make the most of your new offerings:
Don't offer upsells that are too expensive
Avoid suggesting products that will increase the overall reservation by over 20-25 percent. For example, if you want to offer an upgrade to a guest that booked a 'standard room' for $200 per night, you are most likely to succeed if you offer that guest a 'standard room with a view' in the range of $240 per night.

Focus on the customer
When suggesting recommendations to your guests, don't randomly offer activities or tours. Make sure to give honest and trustworthy recommendations and take into account that cross-selling is more than just a sales tactic, it is also a service for your guests. Try to view what activities your guests are looking for, what is their price range? what kind of transportation services are they looking for?
Use Technology
To substantially improve your offerings, communicate with guests online prior to arrival. It will allow you to gather information and personalize your guest experience as well as upsell on promotions and deals. There are many solutions that allow you to communicate with your guests prior to arrival, and integrating options to upgrade the rooms, pay for early check-in or any other perks, is a great way to enhance sales without coming off as being overly pushy. For example, Duve allows hosts to send automated emails to guests, as well as integrate upsells in the online check-in process so that guests have the ability to upgrade after they book and before they arrive.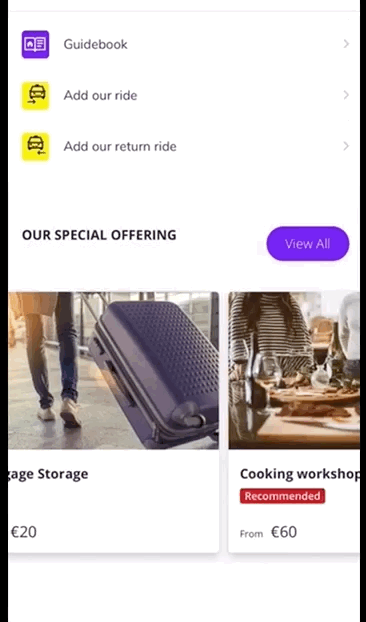 Use Content
Most travelers read and collect information before their upcoming trip. Providing your guest with as much content and information as possible will not only increase guest experience but also boost cross-selling as the guests will have more reason to interact with your recommendations.
If you have any questions about upselling or cross-selling let us know in the comment section below!