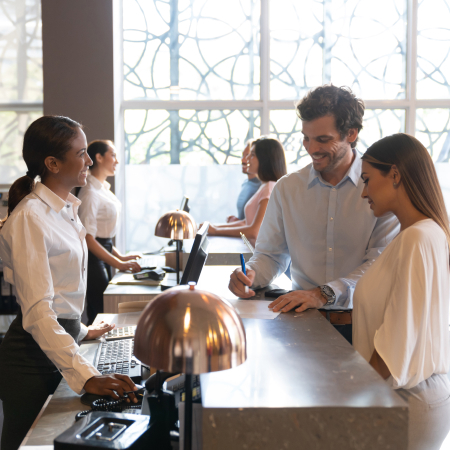 Hoteliers that want to attract guests and stay profitable need to overhaul their sales practices. This post covers the entire process from start to finish (and beyond), including:
How to turn guest data into dollars
Why the best marketing channels will differ for every hotel business
The secret to a perfect post-sales experience that keeps guests coming back time and time again
By the end of this article you'll be ready to increase your margins and drive up your profits.
Let's dive right in.
Before The Sale: How Well Do You Really Know Your Guests?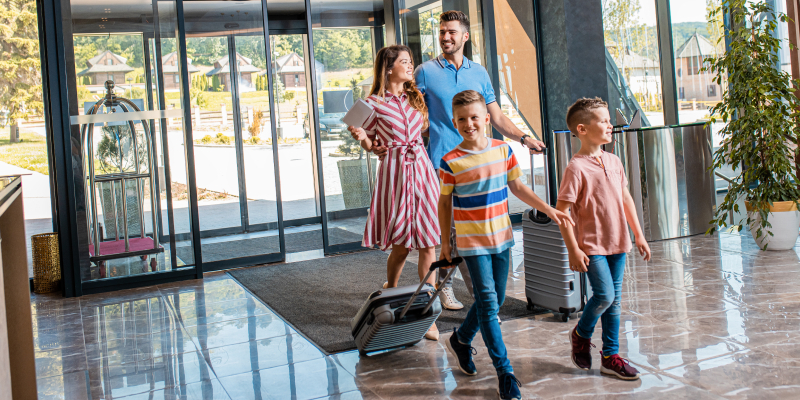 You need to know everything about your guests — who they are and what they value. Answering this in detail is the first step to crafting accurate guest personas (AKA segments), plus it's something your sales team will thank you for later.
"Getting to know your guests is a crucial part of the hospitality experience. If you don't know who is standing in front of you—how can you give them good service?" — Jeremy Atlan, Duve's co-founder and Chief Business Development Officer
Reliable customer data is the foundation of your entire sales process. This step might not seem easy, but working with a technology partner you can trust can really help. Tech partners can give you access to property and guest management tools that make gathering and verifying customer data that much easier.
Do Your Demographic Research
Hotel market segmentation requires dividing your guests into different groups based on shared characteristics and habits. Some common guest segments include:
Transient – Think independent guests traveling alone.
Corporate — Business travelers.
Group — Tour groups or clubs often get a discounted rate for large bookings.
BAR (Best Available Rate) — This can be further divided into public, direct, or indirect rates.
PR (Promotional Rate) — Such as online campaigns and special events.
Other Segments — Staff rates, loyalty club members, etc.
There are many ways to segment your guests. It really depends on your location, type of hotel, and business situation. Some hotel businesses segment customers by age, gender, nationality, etc. And each segment can include sub-segments i.e. business travelers (US), business travelers (Canada), business travelers (Japan), etc.
To divide guests accurately you need reliable data. You can gather this data from 3 main sources:
Bookings. Are they traveling for business or pleasure?
Interactions. Do your guests have any special requests, requirements, or notable preferences?
Online. PMS, OTA, and CRM data should be examined.
Clear guest segmentation allows you to target your marketing, improve guest experience, and help convert them into return customers. Hotel businesses that neglect this research will struggle to target guests with any accuracy.
Identify Your Most Profitable Guest Segments
Guest segments are not created equally. Business travelers will have higher purchasing power than most backpackers. Some segments will pay more per booking, and spend more on upsells than others.
You must also factor in the cost of acquisition per guest. How much are you spending on advertising on the various marketing channels that each guest demographic prefers?
And finally, don't forget to verify this data — if there are any mistakes in your guest segmentation then your entire sales strategy will be faulty. Working with a tech partner that offers access to a property management system will save you a lot of time and effort when collecting and verifying customer data.
Calculate Your Customer Acquisition Costs (CAC)
You've done the research and you're raring to go. But before you dive into actual sales and marketing, you need to ask yourself just a few more questions.
1. Where do your customers spend their time?
Are your guests online natives or do they prefer life offline? This will influence how much of your time you spend marketing on social media vs trade shows or local events.
If they mainly use LinkedIn, how much are you going to spend on ads and a team to manage them? If they prefer to frequent trade shows and conferences, then what will you need to spend on sending sales staff there, travel expenses, etc.
2. What are your marketing channel options?
Depending on the country you're in and the language that your guests speak, you might have to look into other options beyond the obvious LinkedIn, Instagram, Facebook etc. For example, if you have a lot of mainland Chinese guests, Meta is out of the question, since it is banned there — you'd have to look into Baidu instead.
If you're investing in ads, make sure you're targeting guests with ads in their native language. That means your ads will perform better but may require a translator which you should include in your calculations.
3. How much will it cost and what's the expected ROI?
There are a lot of marketing channels out there. And depending on the size of your business, you might not have the bandwidth to pursue them all. Hoteliers need to estimate each channel's customer acquisition cost (CAC) to help make that decision.
We recommend using the following formula:
Total cost / Total number of leads or sales = Customer Acquisition Cost (CAC)
Proper guest market segmentation gives you the tools you need to make informed business decisions and drive up revenue. When you calculate this number for each channel, you can determine which ones will be best for your hotel business — which brings us to the second part of our guide: marketing channels and how to reach your guests.
Part Two: Reaching Your Guests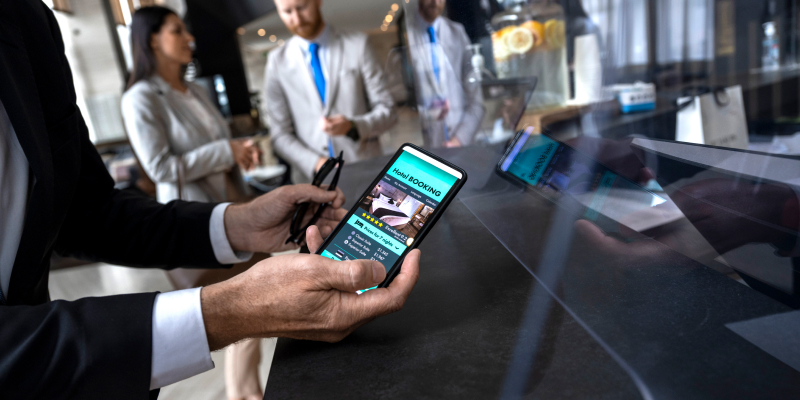 Your next step? Meeting your customers where they are. Your segments are unique and will be active on different platforms and mediums — both online and offline. You'll have to find the right sales channel to target them, and adopt the best practices for maximum efficiency.
Let's get right to it.
1. Online Travel Agencies (OTAs)
Many guests simply prefer to book their hotel rooms via OTAs (think Booking.com, Expedia, Airbnb). Being present on common OTA platforms can help you get the initial bookings to kickstart your growth and gain visibility and brand awareness.
OTAs have a huge reach and visibility, which is tough for all but the largest of hotel chains to turn down. It's often the first place customers check hotel prices.
One study commissioned by Travelport stated 46% of guests enjoy using OTAs for their bookings. That's partly due to UX/UI, and partly due to open reviews — customers can see what guests really thought about their stay.
But the jury is out on whether guests prefer direct bookings or OTAs.Expedia claims that OTAs have become the preferred booking option post-COVID, with people being "57% more likely to book their travel through an OTA now than before COVID-19." Research from Phocuswright disagrees and states 55% of people prefer to book directly with hotels. Either way, the margins are fine.
There is a steep price to pay for being present on OTAs, with commissions of up to 30%. You make more per guest if you can capture them directly. As Adir, our CMO here at Duve put it:
"The emergence of OTAs has forced the hotel industry to re-invent its booking processes. Hoteliers need to re-imagine direct booking and provide guests with real value-add in order to stay relevant and increase profit margins in these difficult times."
If you're not present on OTAs, you're losing out on potential revenue. But that doesn't mean forgetting about direct bookings — keep reading to see why.
2. Direct Booking
Want to drive up revenue? Then cut out the middleman and start increasing your direct bookings. There are many reasons to invest in first-party direct booking:
Save on steep commissions present on most OTAs (up to 30% in some cases)
Get a direct line of communication with your guests and the opportunity to let your brand shine
Put valuable customer data in your hands, not greedy OTAs
The benefits are clear but getting guests to book directly can be a challenge. That's why we suggest:
1) Improving Your Website. Companies like Airbnb have invested millions of dollars into user and website design. You don't need pockets that deep, but you do need to provide a comparable user experience or they'll go straight back to OTAs.
2) Convert Existing Guests To Direct Bookings. Some of your guests might not even know you offer direct booking. If you can get them to sign up for marketing emails, then you can make them aware of the benefits of booking directly with you. That could include early check-in, discounts on future stays, or a free drink at the hotel bar.
Learn More: Direct Booking Is Making A Comeback. Here's What You Need To Know
3. Social Media
It's 2022 and you need to be active on social media. The platform you choose depends on your target demographics — it could be LinkedIn, Instagram, Tik-Tok or Facebook (or all of them, depending on your budget).
If you have a lot of business customers, you need to be active on LinkedIn. If a lot of your guests are from mainland China, think Baidu. If you run a laid-back surf hostel then TikTok or Instagram will be more important for you.
Whichever platform you settle on, the basic marketing principles are the same — you need to consistently post interesting and engaging content, participate in discussions, and build up your online reputation. This isn't something that happens overnight, it requires time to grow.
Top Tip: You can reuse some of your material across various social media platforms. An Instagram post can be expanded into a LinkedIn post, or even turned into a TikTok.
4. Print Media
Print isn't dead yet. Legacy media (newspapers and magazines) are some of the most effective
mediums for advertising.
A report by the INMA states that print advertising has a staggering 240% ROI. That's likely due to better customer targeting in print media. It's also far more cost-effective for advertisers when compared with digital platforms.
Make a list of publications that your ideal guest would read — this could be sorted according to geographic area, or by the target demographic. I.E. You could target your city's local newspaper, or a travel magazine, then contact these papers about advertising or sponsored pieces. Get this right and you'll be front of mind for a lot of highly motivated readers.
5. Local Events
Local events or trade shows are a great chance to network with people in your community and develop brand awareness. It's a good way to show people in your community that your hotel is more than just a business — it's an active pillar of the community.
The first step is researching what are the big calendar events in your area. If these are the types of events that your prospective guests are likely to visit, get involved. Consider:
Sponsoring the event.
Attending the event to network and hand out business cards or branded swag bags.
Holding a social media giveaway with event tickets (bonus: this allows you to collect customer emails and data).
Aside from raising brand awareness, local events can be a great source of bookings. If people are coming into town for an annual business conference, consider creating a package deal or discount for guests going to this event. The key is personalization — make your target demographic feel like this is perfect for them and their unique needs.
How To Perfect Your Guests' Post-Sales Experience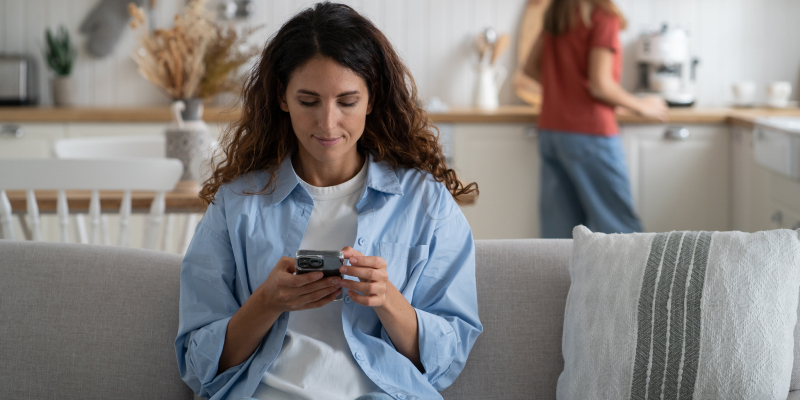 All because your guests' stay is over doesn't mean the sales process is. Your next goal should be to cement their status as loyal customers and keep them coming back and spending more.
Our final section is all about post-sales, and how to turn one-time guests into returning ones. Here's how we recommend approaching it:
1. Follow-Up Email Sequence
Email. It's many a marketer's favorite channel with an x36 ROI and an impressive open rate you can see why. But it's also:
An opportunity to thank guests for their stay and ask them for feedback.
A way to pre-empt negative reviews or gently remind guests to leave positive reviews and improve your brand's online reputation.
A chance to demonstrate your brand and build a connection with your customers.
Remember to capture guest emails when they're booking or checking in – offering a perk like free parking or late check-out is a great way to do this. But make sure it's opt-in marketing. Automatically adding them to your email list without their express consent is a surefire way to annoy your guests.
Next, sort your email list according to their demographics. This allows you to craft different follow-up emails for different segments i.e. individual guests, corporate, leisure, etc. Your goal is to build a customer connection, leave a good brand experience and prepare them for future stays.
It doesn't just have to be follow-up emails either. You can onboard guests onto your monthly newsletter to keep them updated with your hotel and brand, craft pre-check-in sequences for their future stays, and even create special offers according to their segments i.e. offer a discount on spa treatments for the couple who stayed with you, or a discounted airport drop off for the frequent business travelers.
The key to effective email marketing is personalized, segmented emails. Sending the same email to every customer simply does not work. You need to turn to the data, analyze your guests, and offer value.
2. Reward Guests With A Referral Program
When it comes to sales, word of mouth still reigns supreme. A referral program is a simple way to encourage guests to tell friends and family about their positive experiences at your hotel.
We recommend offering perks to encourage guests to share the good news — think discounts on future stays or free appetizers at the restaurant. Plus the cost of fronting their perks can be a lot less than investing more marketing dollars aimed at getting new customers.
3. Implement A Loyalty Program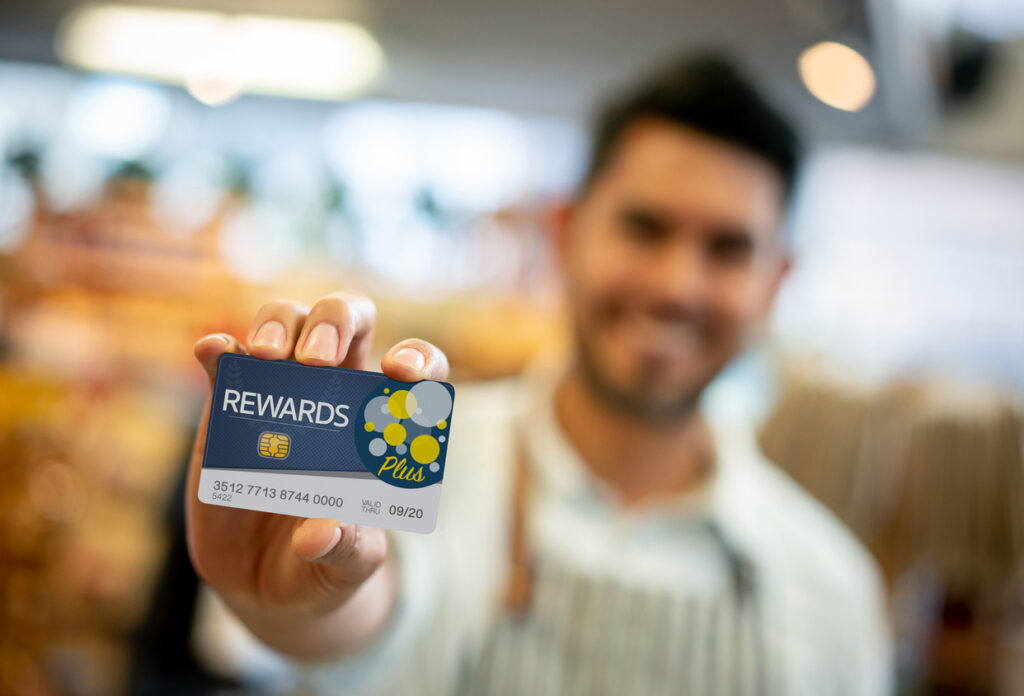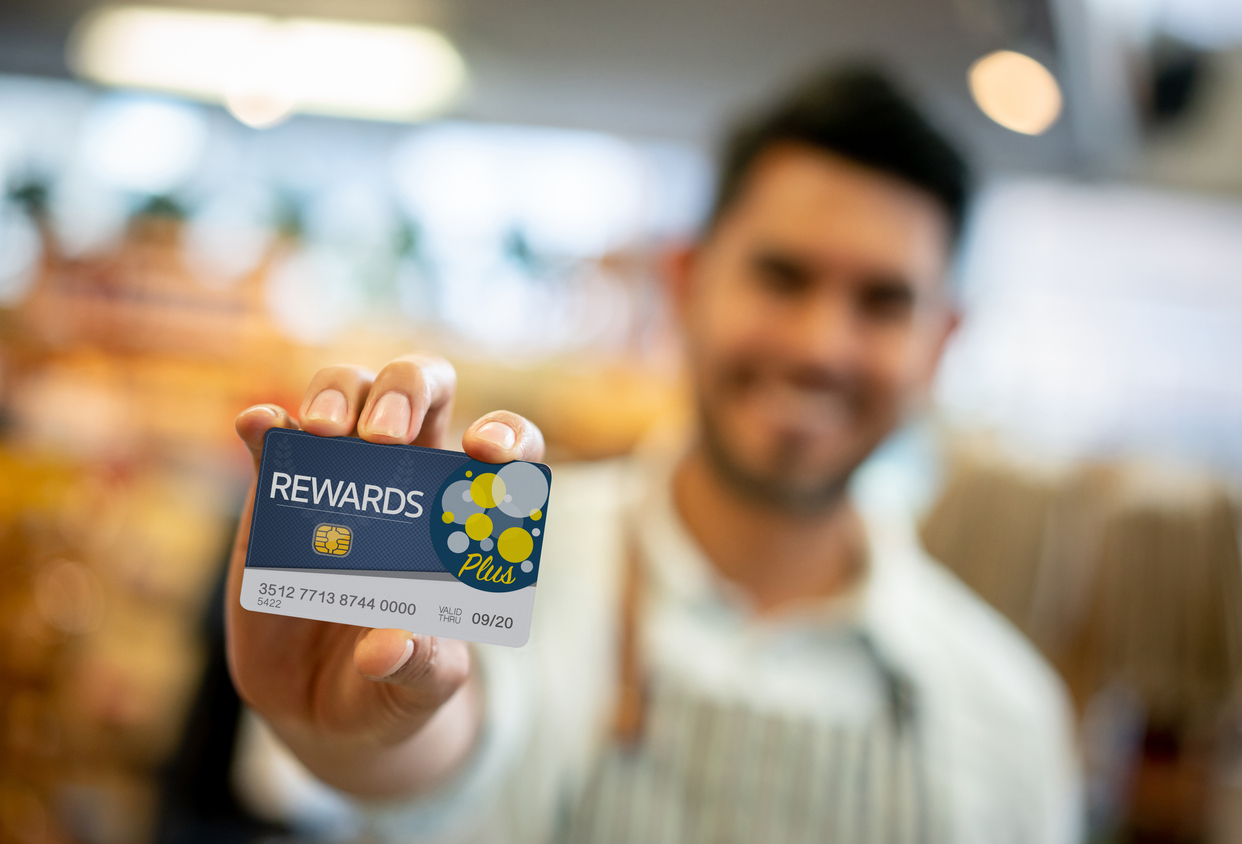 Most major hotel chains use loyalty programs that offer points, perks or exclusive status (like Wi-Fi, Parking, discount, restaurant, etc). They're a great way to get customers to spend more and stay longer. In the example above the Hyatt chain offers free nights, gourmet meals, and even massages as part of their loyalty program.
But too many hotels approach loyalty programs the wrong way. That's because one size definitely does not fit all — your customers are unique, with their own preferences, behaviors, and purchasing patterns.
The key to an effective loyalty program lies in using customer data to convert guests into repeat guests via highly-targeted personalized offers. You want your customers to feel that they're special and not just another guest. You need to leverage guest data for an effective loyalty program.
Want To Make €180 More Per Reservation?
Customer data is essential for every step of the sales process. The so-called shotgun approach to marketing simply doesn't work — hoteliers that want to encourage increasingly reluctant travelers to make more bookings need to leverage the power of customer data.
We offer hotel business owners the tech they need to understand guests like never before.
We help hotels of all sizes leverage the latest advances in technology, improve guest experience, and drive up revenue. Curious about what we can do for your business?