Travel bans and lockdowns are finally over. Hotel and flight bookings are on the rise. But there's no going back to pre-COVID times for the hospitality industry.
Tech adoption in hotels spread like a wildfire during the pandemic. Customers today expect online check-in, unique experiences, and seamless digital communication as standard.
If you're not providing these kinds of services then you risk being left behind. This article is all about how to pick the best tech partner, and:
How to leverage the hotel tech revolution

The costs of picking the wrong hotel tech partner

And the joys of KPIs
The Tech Revolution Is Here To Stay—So Pick A Partner Who'll Stick Around
Picking the right technology partner for your hotel can feel overwhelming. Post-COVID, there are almost too many options to choose from. Mews, Guesty, Optima, LoungeUp…the list goes on—but which one is right for you?
COVID and the slew of canceled bookings put hotels under a lot of pressure. So you might be forgiven for going with the cheapest option. Just get something basic and upgrade it later, right?
For example: Most people wouldn't buy a Ferrari as their first car. Not when they're still learning how to drive. They would get something cheaper and (maybe) buy a Ferrari later down the line.
Unfortunately for your hotel business, this metaphor only stretches so far.
You have to think long-term about your tech partners from the get-go. That means looking at more than just the price tag.
You can't just buy a digital solution, click a button, and forget about it. It requires staff training, and implementation—none of which is cheap, and none of which is instant. It takes time for systems to be fully implemented and for you to start seeing benefits.
Next up: The three things your technology partner should be doing.
Is Your Tech Partner Offering Full Features Or The Bare Minimum?
Before you sign a contract with a prospective tech partner, you need to do your due diligence. How comprehensive are the features they're offering?
For Example: Let's say they can help you implement online check-in. This could be very basic or the full package. And all because your prospective tech partner lists it as a feature it doesn't mean that it's doing everything you require.
Does their online check-in sync with your PMS and add the correct documents (passport scans, etc) to each reservation, or will you have to add it all manually? Does it allow you to enrich guest profiles? How does it integrate upsells during this process?
In our experience, a lot of cheap tech partners say they provide certain features, but their promises don't hold up under scrutiny. They'll provide bare-bones features that don't integrate with anything else. And when something goes wrong they won't be answering the customer care line anytime soon.
Which is why you need to work with someone you can trust.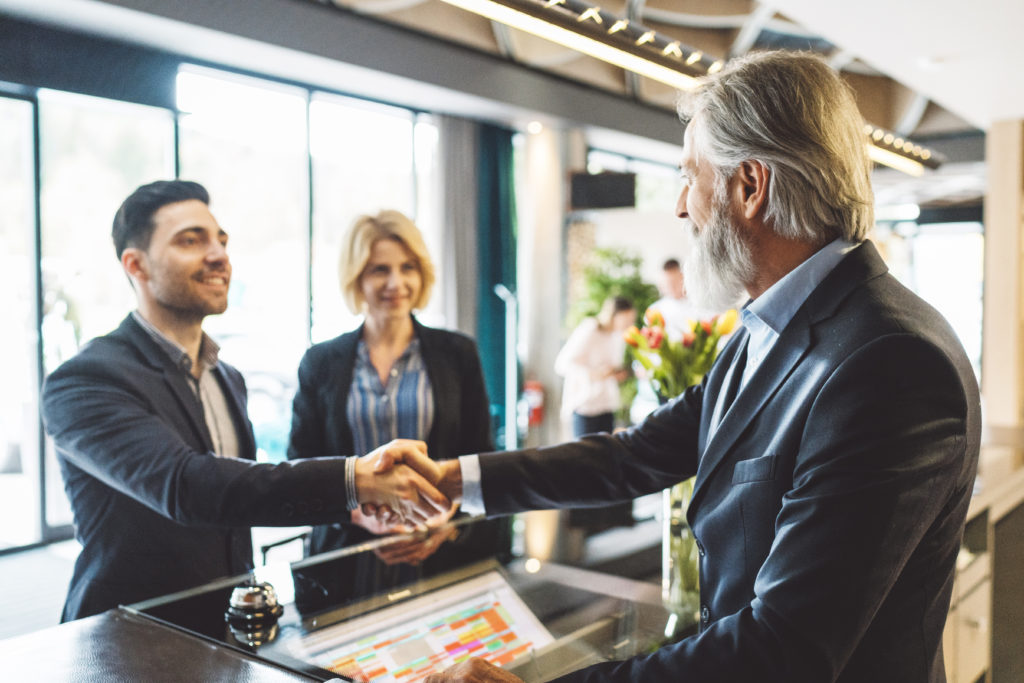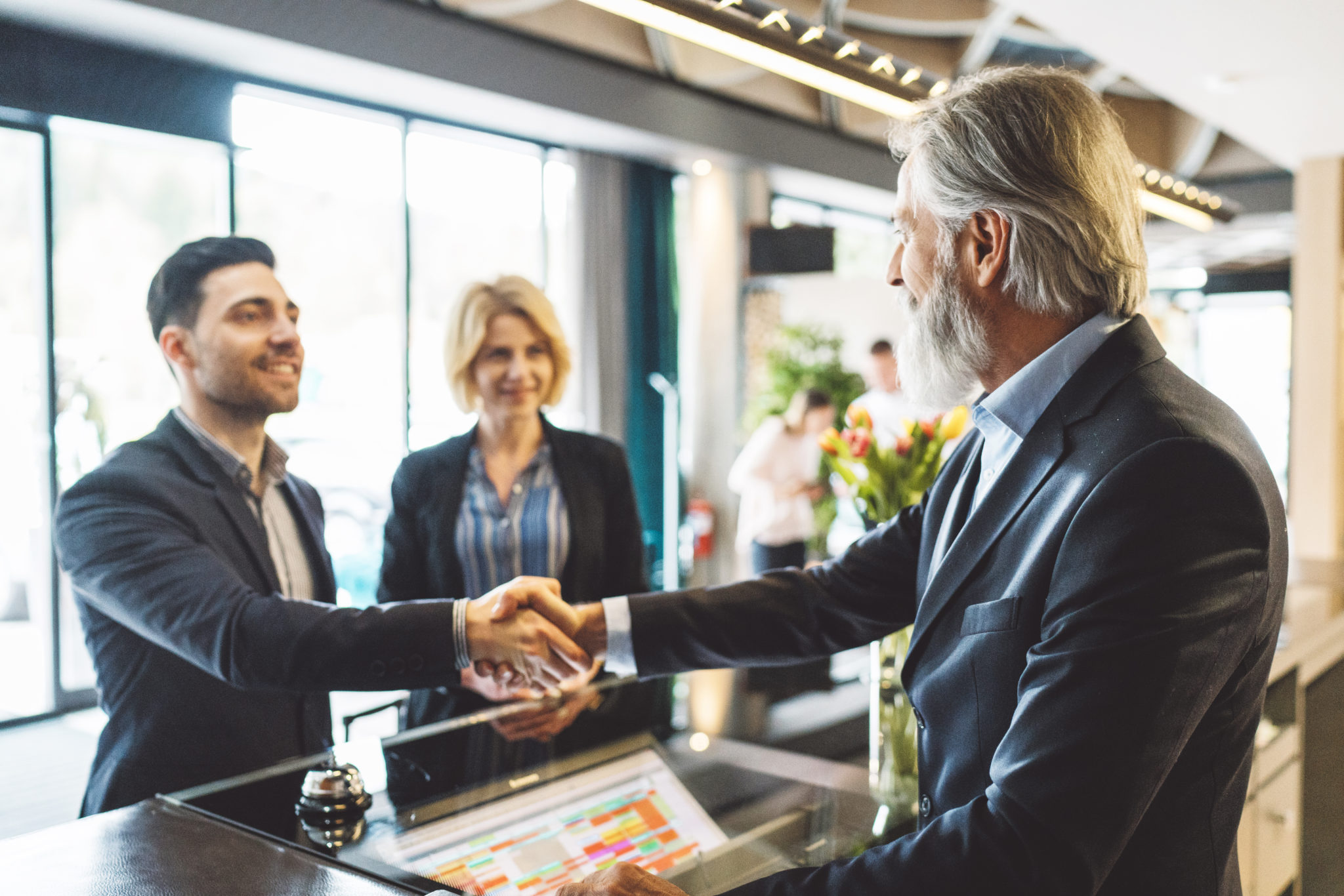 You Need A Partner, Not A Platform
Implementing technology into your hotel the right way should be a cornerstone of your business strategy. You want someone who'll be with you every step of the way—which is why you need a partner, not a platform.
Here are five questions you need to ask yourself about any prospective tech partner:
Do they have a lot of experience in the industry?

How much funding did they raise?

What's their track record of success?

Are they working with similar clientele as me?

Are they going to be around this time next year? And in 3 years?
Also consider:
Customer Service:

Make sure you're getting a partner to support you in the process. Is their customer service team responsive and helpful? Or are they ducking your calls and giving generic, scripted answers?

Industry Knowledge:

 A good partner is one with expert knowledge of the hotel industry. They know the ins and outs of the process since they've done it many times before. They should be able to help you plan out the entire tech implementation process complete with tips, know-how, and analytics to back the data up. And all that experience means they can cut down on implementation time—getting things up and running that much faster.

Big Picture Thinking:

Make sure the partner you choose can help you plan a comprehensive guest journey—not just a check-in process or an upselling tool.  Experienced tech partners take you from A to B and all the way to Z.

They understand how every tech solution fits into the broader business plan. Take online check-in as an example. An experienced partner knows that it's not just check-in—it's building guest profiles and personas that you can use to tailor custom upsells that not only make guests happier but drive up your revenue.
If you found a tech partner who meets all of these criteria, congratulations—that's no mean feat. The next thing you need to do is start implementing the solutions that you're interested in.
Don't Forget To Check Under The Hood
A salesman's job is to get you to buy their product, but your goal is to make sure the product actually delivers. You need to examine their offering carefully. One way to do this is by asking for case studies of their clients—clients with a similar business model as yours, using the same tech solutions.
Before you start implementing the solution, you need to define clear KPIs. This way you know whether or not the feature is working as advertised instead of basing your decision on vague feelings.
Here's how to do it:
| | |
| --- | --- |
| Solution | KPI To Assess |
| Online Check-in | How many guests are using it? And the ones who aren't—why not? |
| Custom Upsells &  Experiences | How much revenue is it driving per quarter? Do they help you analyze guest profiles and target them correctly?  |
| In-app Communication | What's the engagement rate? Do guests prefer to use it or not? If not – why not? |
Asking your tech partner to provide case studies and KPIs beforehand is essential. This way you're able to ensure they stand behind their numbers and that the features are delivered as expected.
Pick A Technology Partner You Can Trust
The hotel tech revolution isn't going away anytime soon. The hotel technology space is only getting more and more competitive as additional companies start offering their services.
"Using Duve's communication platform has taken us lightyears ahead in terms of guest communication" — Dor Levin, Fattal
Separating the wheat from the chaff can be a real challenge—and the cost of a bad decision is a price many hotels can't afford. But by following the tips outlined in this article, you can steer clear of the less than stellar options, and find a tech partner that's right for you and your hotel business.