You don't get a second chance for a first impression. That's why getting your front desk operations in order is so important — it's the first thing your guests see when they arrive, and a good experience here sets them up for a great stay.
But getting it wrong can lead to miscommunications, negative reviews, and damage to your brand.
Thankfully, there are simple steps you can take to make sure your front desk is operating smoothly. This article covers:
Why knowing your guests inside and out leads to better front desk interactions
Why a smooth front desk is all about investing in your staff
Plus how hotel tech is here to help
Ready to make a great first impression? Let's get to it.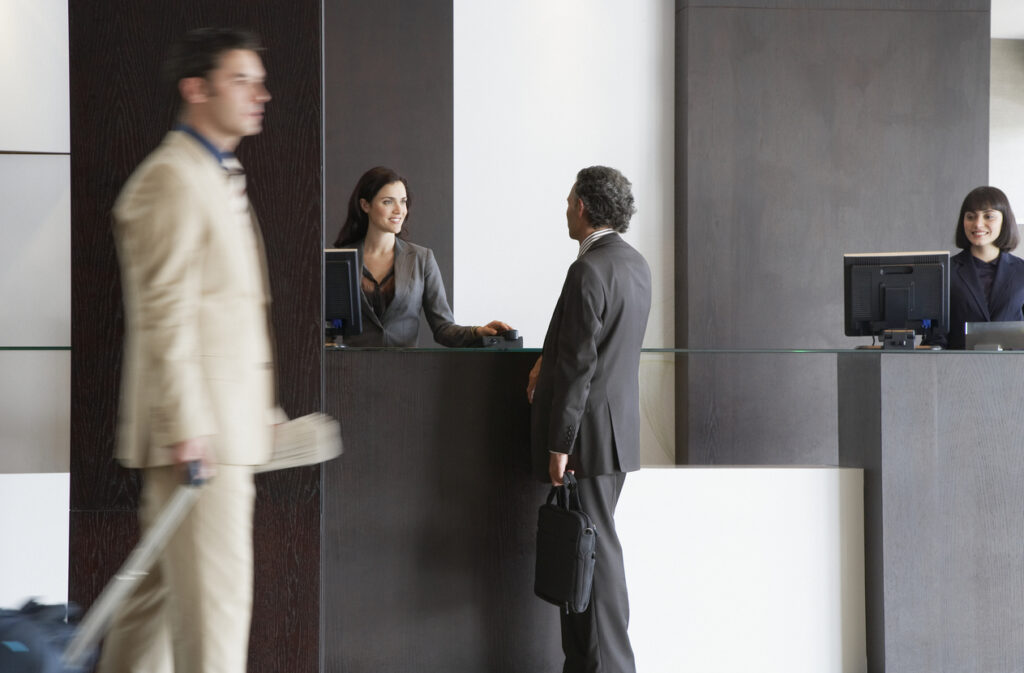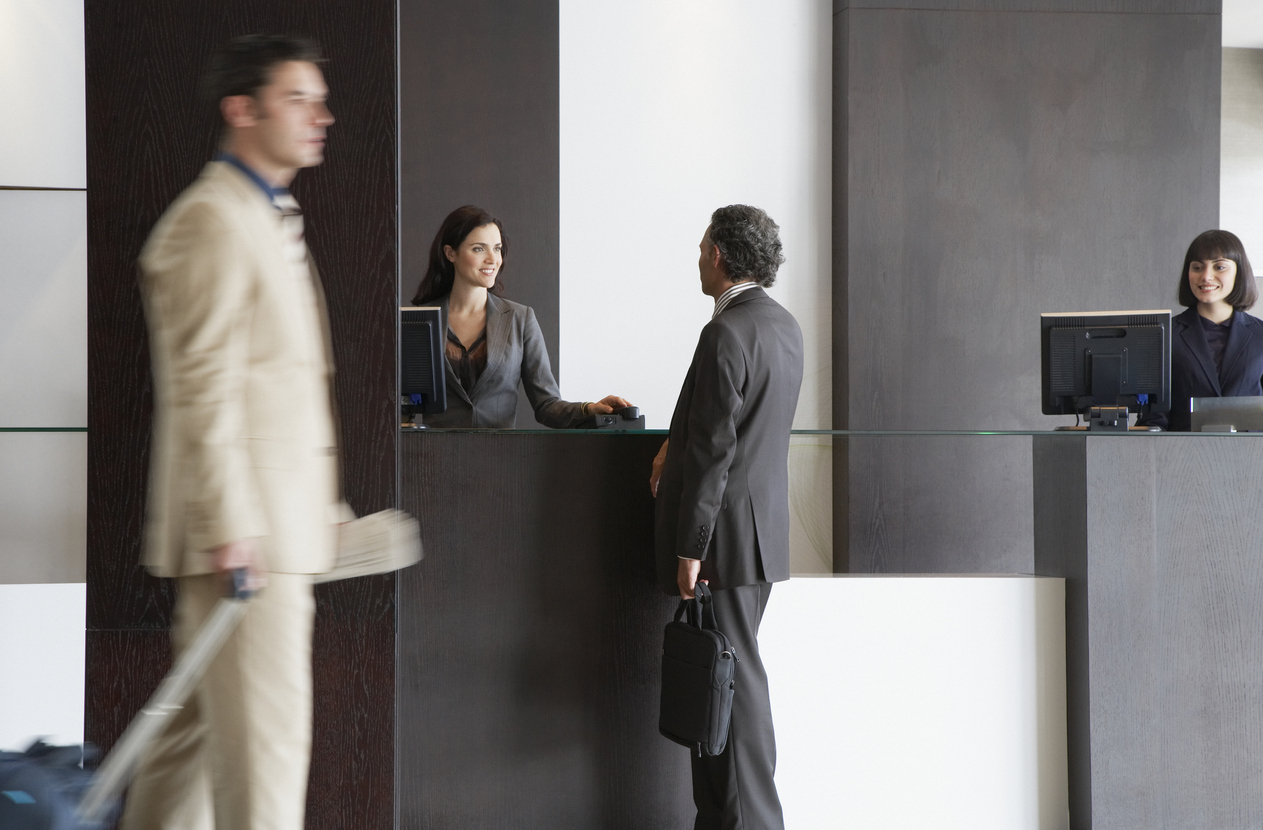 7 Tips For Better Front Desk Operations
First impressions count for a lot — but you already knew that. What you might not know is that your mind takes just 7 seconds to form a first impression. With front desks being the first interaction many guests will have with your brand, your job is to make those 7 seconds memorable for the right reasons.
We asked our network of hospitality industry experts what makes for an optimal front desk operation. Here's what they said:
1. Get To Know Your Guests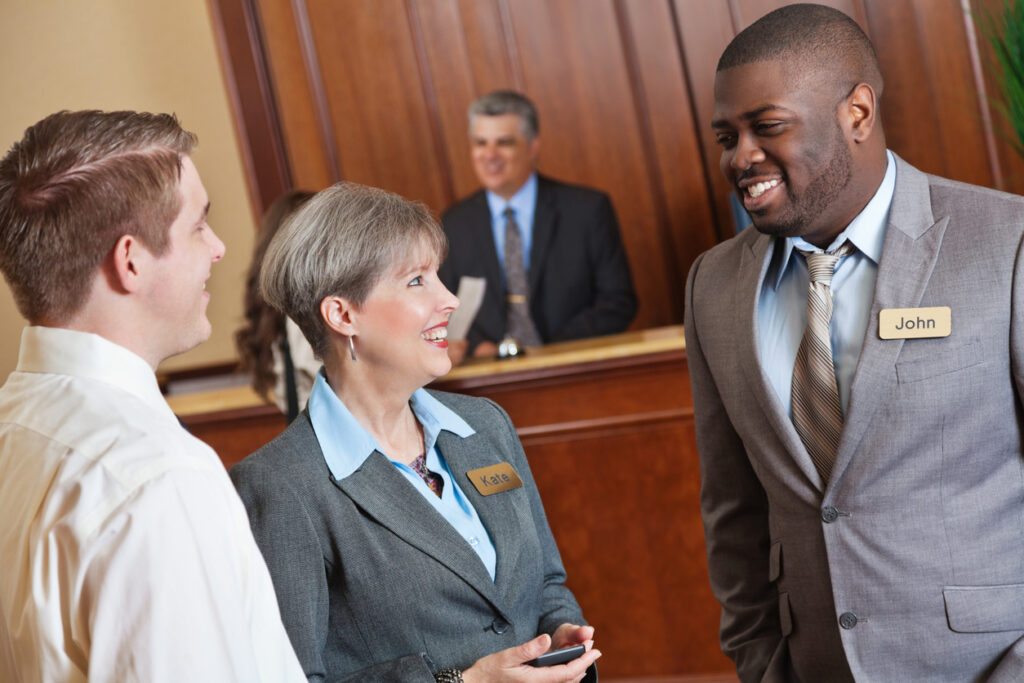 Impress your guests with how well you know them. Go through a list of your loyal and repeat customers and learn what they like and don't. If they always ask for a certain room or amenity, that's something you can pre-empt at the front desk — showing them they're a truly valued guest and not just another customer.
Knowing your guests gives you more options to improve their overall experience. You can offer them upsells that you know they'll love, or refrain from offering them things you know they won't.
For example: Mr. Thomas comes into town every month for business and brings his golf clubs. Telling him about the new golf course up the road would be a nice touch. But trying to upsell him on a romantic spa date for two might not be so successful.
2. Get Your Priorities Right
Your front desk is often the busiest part of your hotel. Getting everything done can be tough, especially with ongoing staff shortages in the industry.
Your front desk employees need to know what they should be prioritizing in order to give guests the best possible first impression of your brand.
Do your guests prioritize speed and efficiency or prefer a relaxed and welcoming vibe? There's no right or wrong answer here — it depends on your business and your guests.
If you're running a busy business hotel you'll want to make your front desk staff process matters quickly and efficiently. But if you're running a quiet seaside resort consider taking things slow – offering a welcome drink, and answering any questions at a more relaxed pace.
3. Hire Enough Staff
The front desk is responsible for a lot: from checking in and out, to concierge services, and solving any problems that come up. If you don't have enough staff to cover everything, operations will grind to a halt and your guests will have a less-than-stellar experience.
If guests have a problem they want it solved now, not in an hour. Not having enough employees on hand can lead to poor guest experiences, negative word of mouth, and ultimately, reduced profits.
The ongoing staffing crisis makes this a real challenge for many hotel owners. You have to balance staff workload and cater to guests' needs while struggling to hire and retain quality staff who are, increasingly, expected to do more with less.
Thankfully, there is a solution — hotel technology. This brings us nicely to our next point.
4. Add Hotel Tech Into The Mix
The latest advances in hotel tech allow one staff member to do the work of 3. When you think about how important your front desk operations are for the overall guest experience, investing in technology becomes more than something that's nice to have. It becomes essential.
Technology that can help streamline your front desk operations includes:
Online check-in and out. If guests check in via an app before their arrival, they can proceed straight to their room. This frees up your staff to focus on urgent front desk matters and means less chaos at reception.
Contactless concierge. In most hotels, guests have to contact the front desk to ask for tickets or any local recommendations. But these types of queries are easily automated in a hotel guest app, giving your staff more time to focus on doing what they do best — providing excellent hospitality.
Smart AI chatbots. Things go wrong, it's the nature of life. But some common problems can be easily addressed by AI chatbots. Think How Do I Get Extra Towels, or, Where Is The Nearest Vegan Restaurant? The fewer guests that have to go down or call your front desk to ask them simple questions, the less pressure your staff will be under.
All of the above are great examples of how you can reduce the burden on your employees. And with their burdens lessened, your front desk staff will be able to solve problems and provide service with a smile — leading to better stays, better guest experience, and higher profits.
5. Invest In Your People
The secret to a smoother front desk? Well-trained staff that know what they're doing. But technology changes, people change, and standard operating procedures change. That's why training programs shouldn't just be for new hires.
Hoteliers need to have adequate training programs in place, a manual for staff to refer to and stay on top of best practices, plus a clear set of procedures in place for any potential sticky issues — like having to walk a guest as part of your overbooking strategy.
If things go wrong (and they will), your staff should be trained on how to handle it, not sitting there like deer in headlights. Your brand's reputation depends on it.
Learn More: Duve's Guide for Hotel Branding
7. Contactless Check-in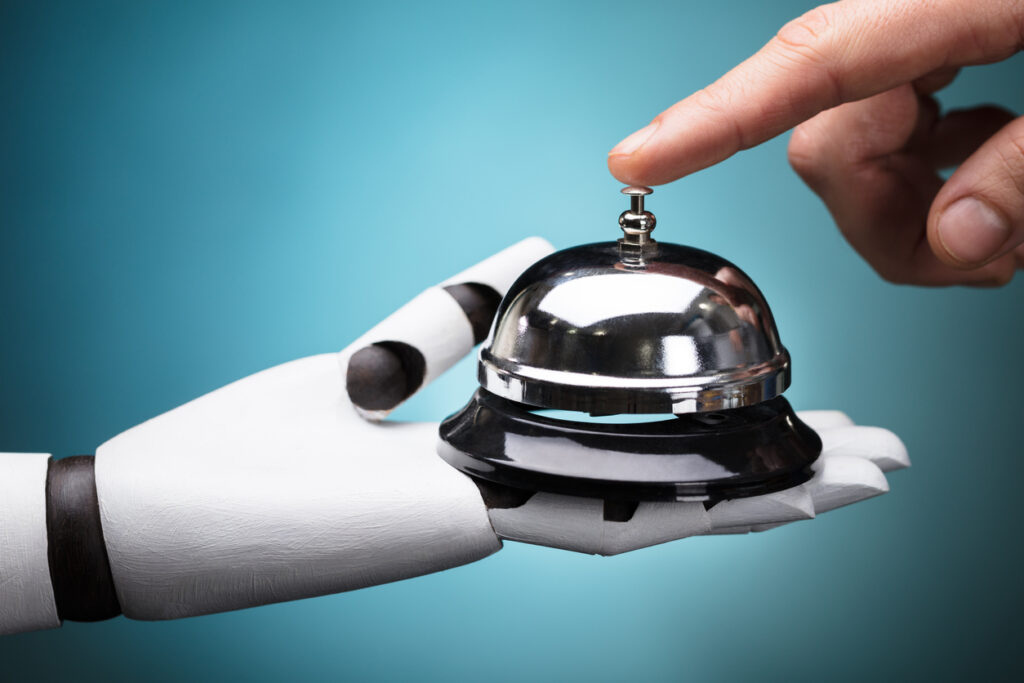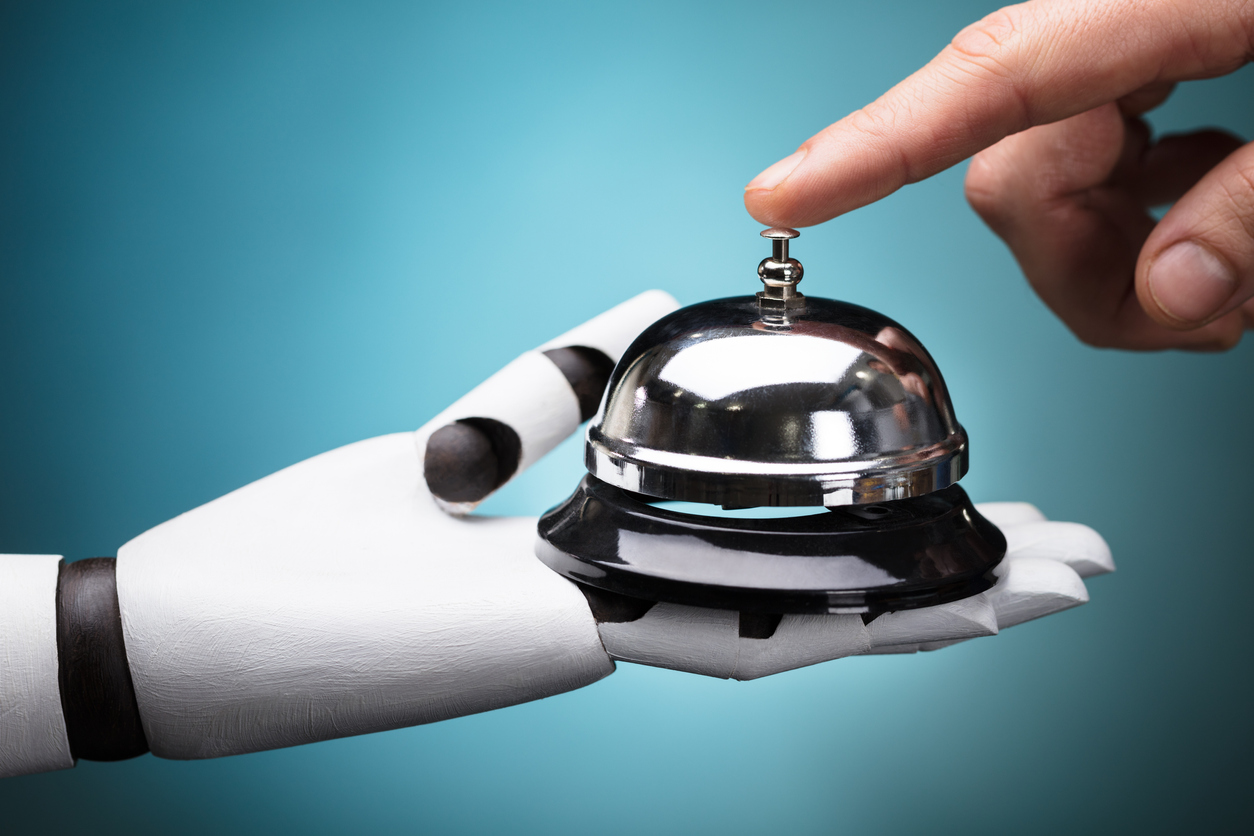 We touched on how getting guests to check in online can ease pressure on your front desk, but you can take this a step further and implement a fully contactless check-in experience.
It's called the "high-tech low touch" approach. Here's how it works:
Guests check in via your guest app (which should take passport and other such details as necessary)
Guests receive an email with all their booking information and a link to their smart key (no more lost keys)
Guests arrive at the property and can head straight up to their rooms without interacting with any staff. The same goes for digital checkout.
It's entirely up to you how far you want to go. We recommend analyzing your guest segmentations and meeting their expectations. Certain types of guests expect a certain level of service, while others are more comfortable going fully contactless.
Ready To Make That First Impression Count?
First impressions count — and there's no way around that. But getting it right is easier said than done. The staff you do have are expected to do more work with less, and keeping them happy while they're doing that is becoming a real challenge.
Hotel technology helps you run your business at a profit, even under the pressures of rising guest expectations and ongoing staff shortages.
"We love the concept of Duve and feel they are a must-have product for the new generation of hotels." — Branded Hotels, California City
Need some help streamlining your front desk operations, or just curious about what hotel technology can do for you?
Book a demo now with Duve