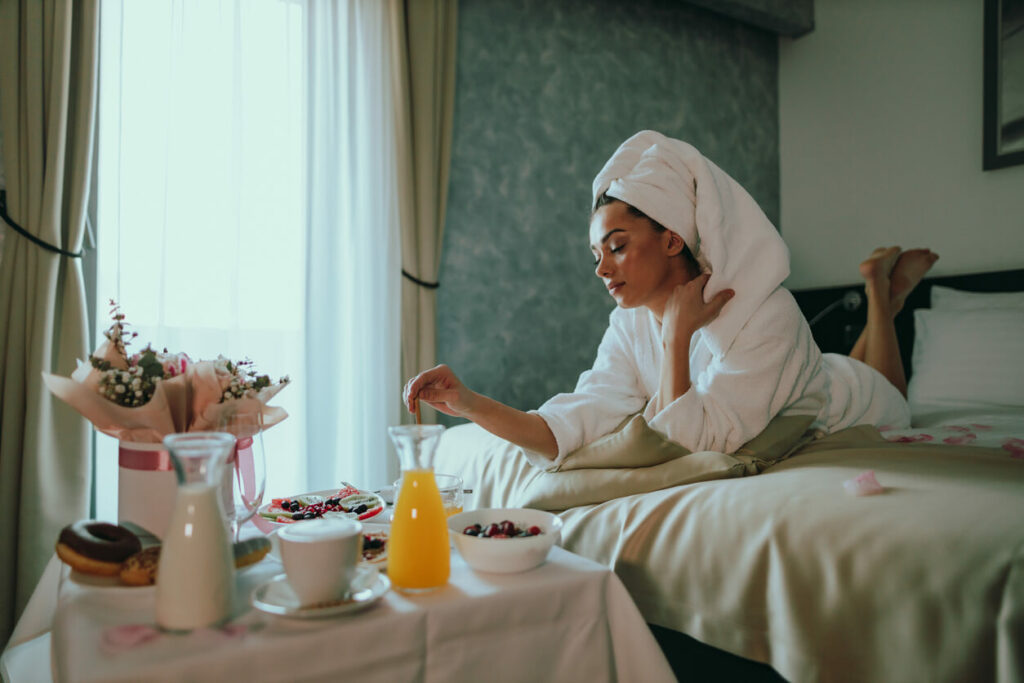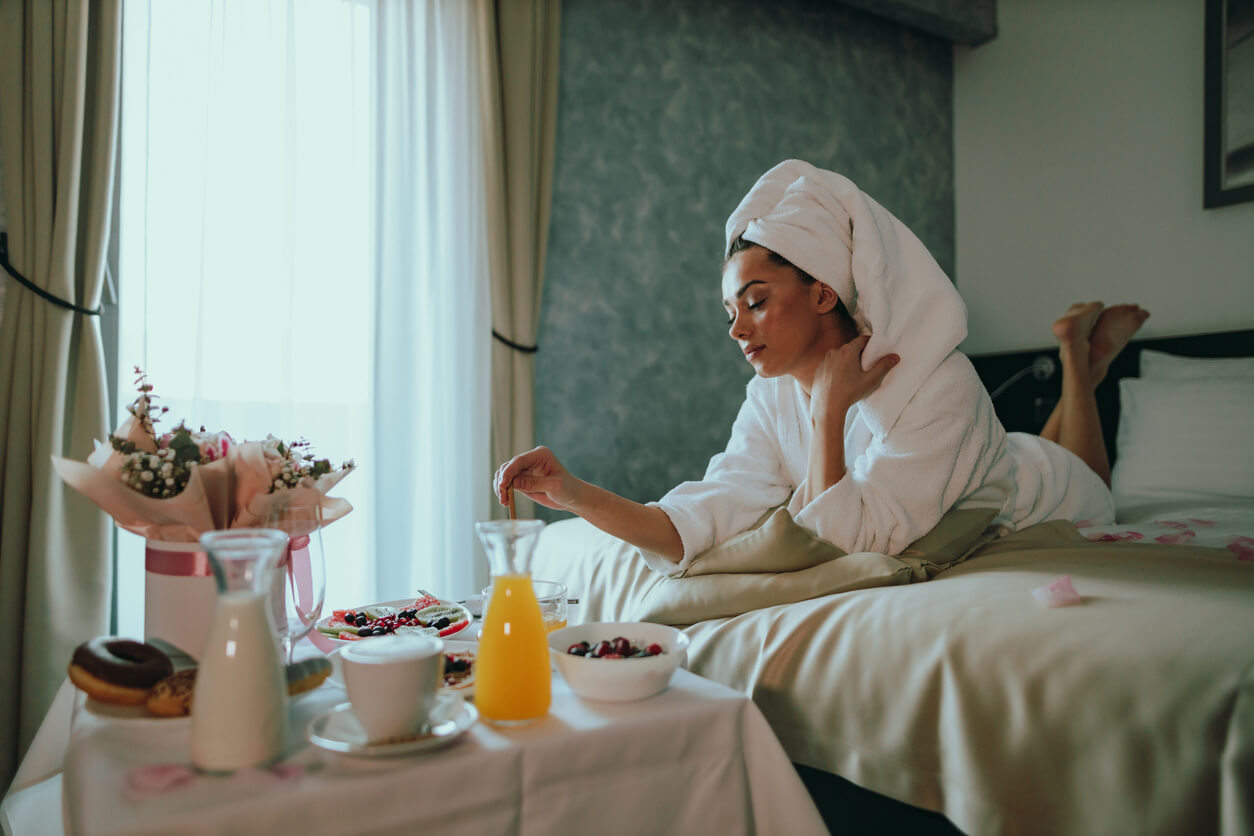 This article is your guide on how to implement a hotel room upgrade strategy. We're going to cover:
Why your staff are terrible at upselling and how to change that
How a hotel tech partner can maximize your room upsell profits
3 practical steps to implementing a profitable hotel room upgrade strategy
Not seeing as many guests upgrading their rooms as you'd like? Read on.
Ancillary Hotel Services Just Might Be A $28 billion Industry
Not sure if a hotel room upgrade strategy is for you? Doing just fine without one? Here are three statistics that might change your mind:
It's a multi-billion-dollar gap in the market. One study from Phocus Wire claims the ancillary services sector in the hotel industry (i.e. upselling) could be worth up to $28 billion. That number is based on what airline companies saw when they began to lean into priority bookings, baggage fees and airport pickups, etc.
Customers crave customization. A report by Google Insights tells us that "57% of U.S. travelers feel that brands should tailor their information based on personal preferences or past behaviors." By marketing your rooms as bespoke, highly customizable stays you can meet this new demand.
Guests are willing to pay for it. It's true, customers want to pay more for a tailored experience. The same Google Insight report goes on to say; "36% (over 1 in 3) would pay more for more tailored information and experiences".
It's clear the demand is there. Forward-thinking hotel business owners that align their upgrade strategy with this post-COVID new normal can reap the benefits. Next up, we cover exactly how to do just that.
4 Practical Tips You Can Implement Right Now
Here are four things you can start doing right now to improve your hotel room upgrade rates—meaning higher occupancy, and higher revenue. Without further ado:
1. Get Creative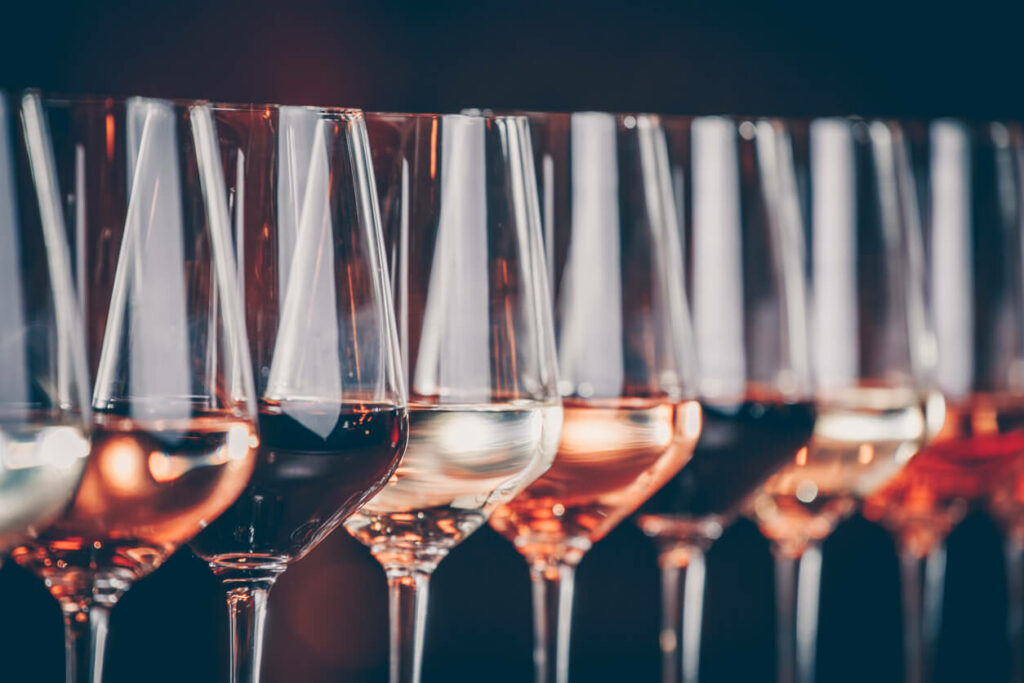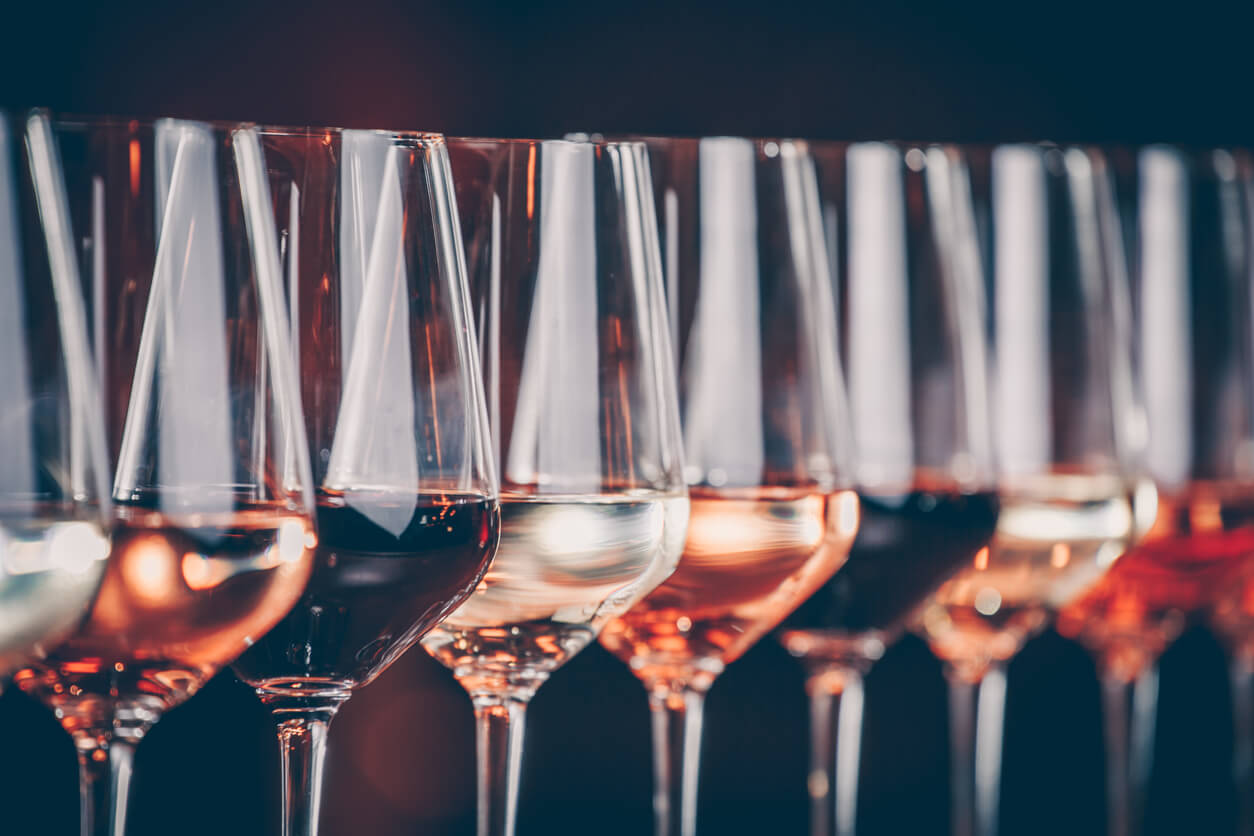 Stand out or get left behind.
Look, you don't need to go as far as the Robot Hotel in Japan. Replacing your staff with robotic servers is not necessary. A less drastic option is spicing up your room names.
Standard room, suite, double…these names have been overused across the hotel industry. Lean into your creative side and find something better, like: Library Room (filled with books), Family Getaway Suite (extra space for kids to play), or Business Quarters (with complimentary monitor and webcam for calls).
These are simple changes to make, but effective ones.
2. Crisp Copy Consistently Converts
How much time are you putting into your hotel room descriptions? Budget depending, hiring a copywriter to write clear, punchy copy for your rooms can pay dividends.
Take a look at this example from Hilton London. The writer understands what the guests want from their stay: to see the famous sights of London and enjoy the premium facilities that the hotel has to offer.

No room description page is complete, of course, without photos. According to Expedia, a single photo increases a hotel's chance of converting a customer by 225%.
Aim for 20 photos per property—that seems to be the golden ratio, with 4 images per room (plus one of the bathrooms). If your hotel is larger, 100+ could work—especially if you have gyms, bars, and other facilities to show off.
The key message? Put some time into writing clear, punchy copy for your hotel description. And don't neglect the photos! Getting all of this right is important if you want to encourage your guests to upgrade.
3. Flaunt Your Rooms' Features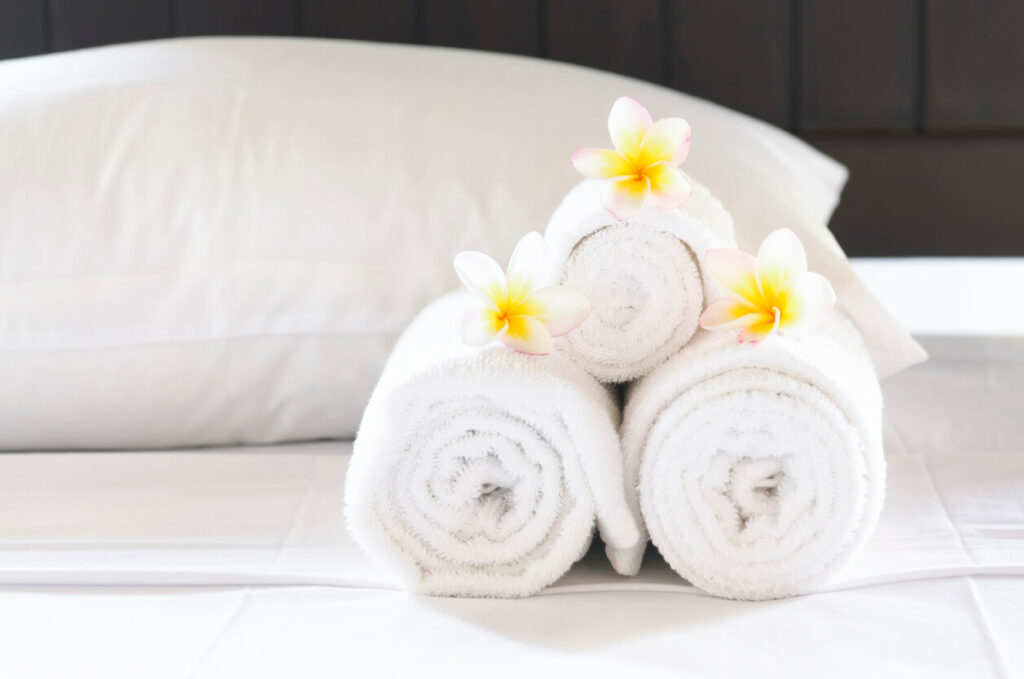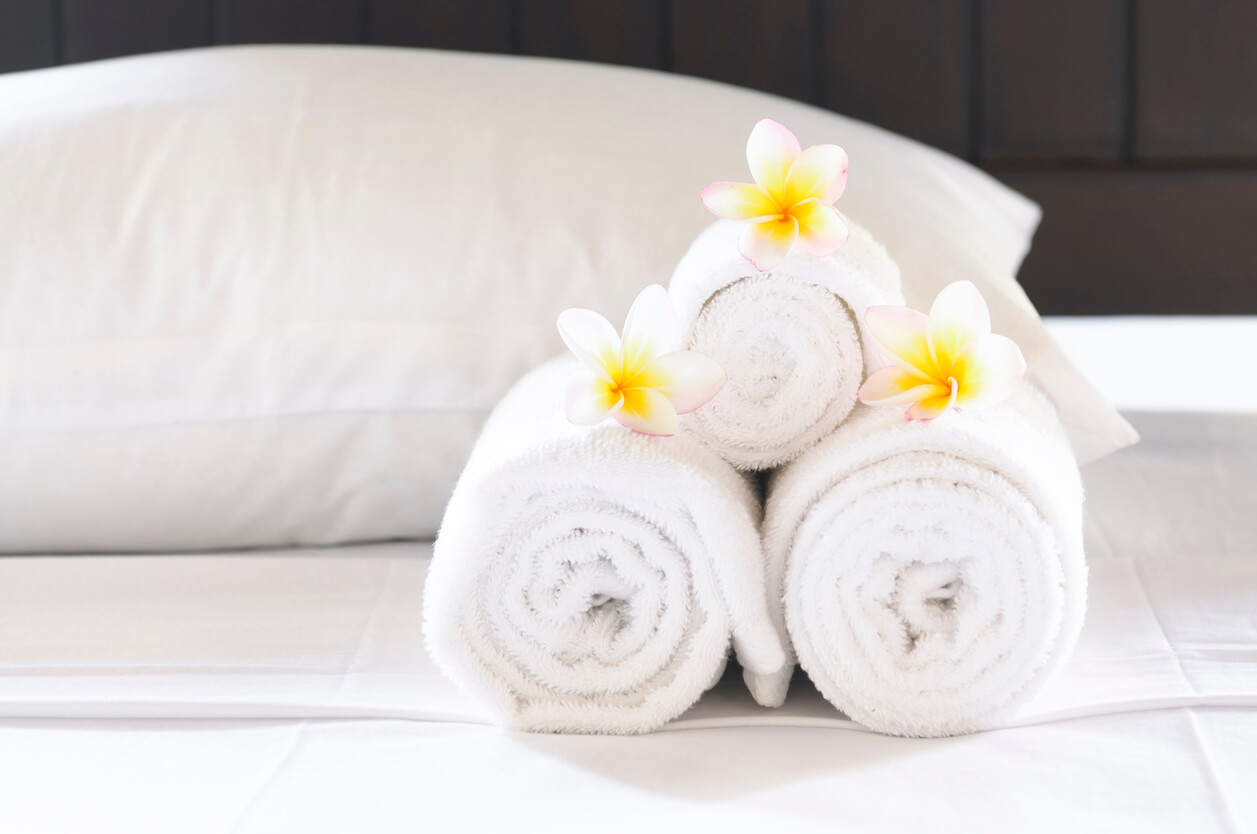 Travelers today crave customization. If you want to upsell more rooms you have to target your guests' wants and needs. The key to doing this effectively is understanding your customers.
Again, the Hilton did this to excellent effect in the example image above—notice how they sell rooms via the features: Connecting Rooms (ideal for groups of families/friends) and Pet-Friendly Hotels (ideal if research suggests a large percentage of your guests want to travel with their animals).
4. Dynamic Pricing
There's not much point in implementing a hotel room upgrade strategy if most of your rooms are empty. Make sure you've implemented the following systems before starting your upgrade strategy:
Dynamic Pricing. Also called time-based pricing, this strategy means you manage room rates according to various factors like season, day, occupancy rate, special events, etc. It requires a lot of work to manage—but can make a real difference to your profits. It's best to partner with a hotel technology expert to get the necessary data to run this strategy—otherwise managing all that data alone will be too much work.
Overbooking Strategy. By leveraging historic trends and guest data, you can accurately predict cancellation rates—so by allowing for a set percentage of overbooking you can ensure near full occupancy at all times. That's something we covered in depth in a previous post. Check it out right here.
Next up: How to implement the strategies you've learned in a practical, step-by-step manner.
3 Practical Steps To A Profitable Room Upgrade Strategy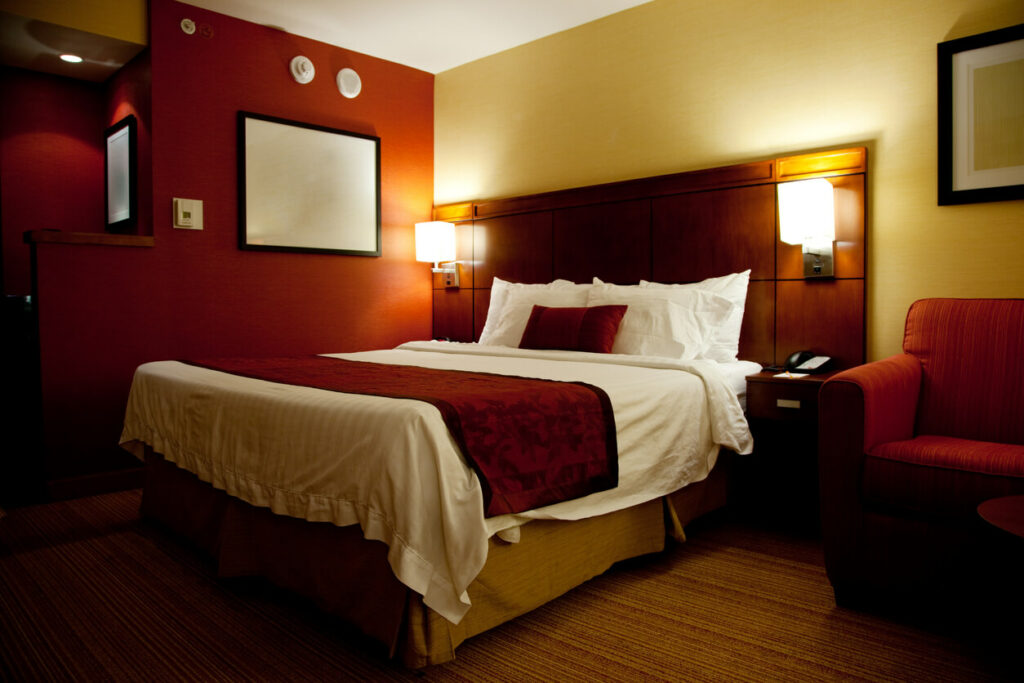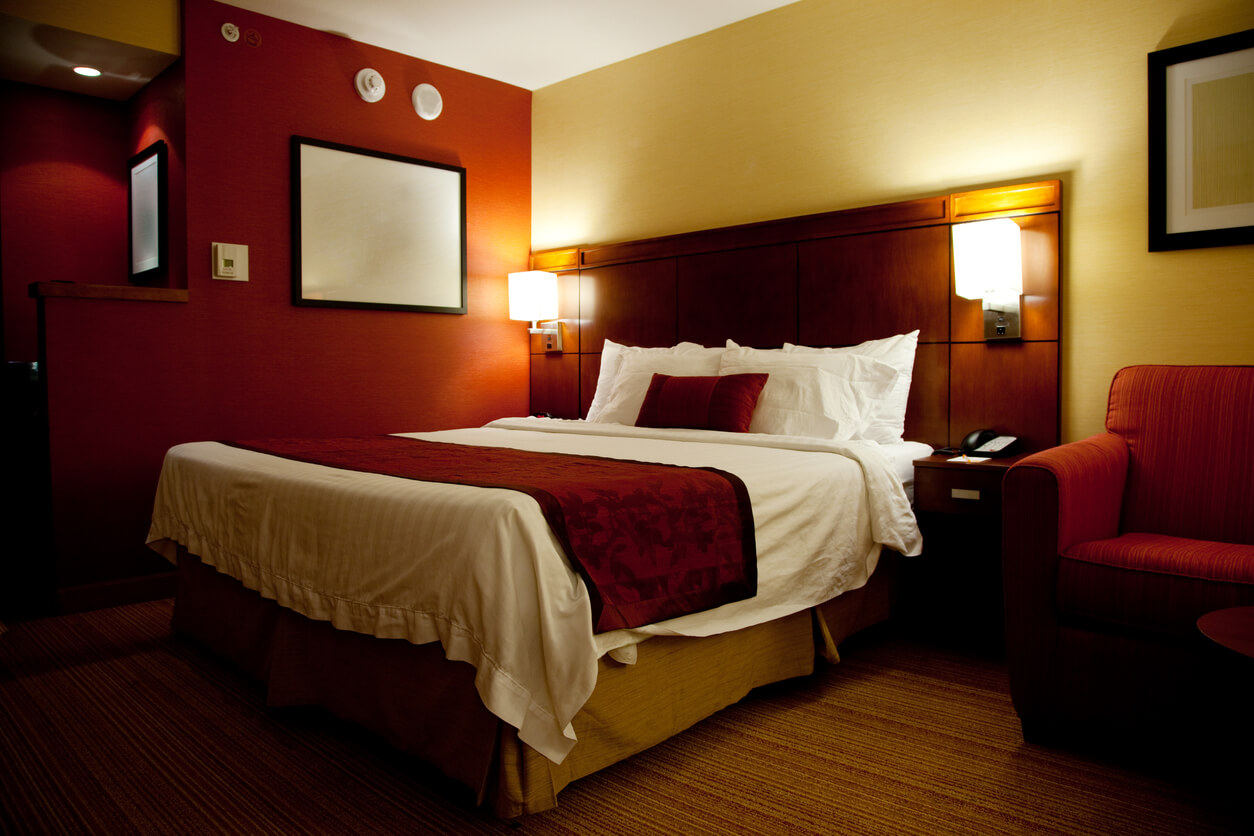 First things first: you need to survey your hotel and your rooms. How large is your business? How many rooms of each type do you have?
The chances are that most of your guests will book your cheapest room. For our hotel upgrade strategy, we'll be targeting your premium options (i.e. deluxe room or whatever you've chosen to call it—hopefully something more creative like we suggested earlier).
Once you know which rooms you will target, you're ready to start crafting a strategy.
Let's get right to it.
1. Customer Research
To encourage customers to get an upgrade, you've got to know what they want. Send a survey to your customers (maybe offer a 10% discount on future stays to encourage replies) and ask them what their preferred bed type, view, or other unique add-ons they enjoy.
Every hotel has a different target demographic so these answers will of course vary: they might want a quiet room with a city view, double beds and space for a monitor. Or they could value a room with a great sunset view and a complimentary yoga mat.
The era of basic booking is over—guests want what the industry is now calling "attribute-based booking". Find out what is important to your guests, and differentiate your upgrade offerings based on that.
2. Pricing
It's a lot easier to get guests who've already booked to upgrade their rooms than it is to find a new customer. They've already decided to buy and put their money down—you're only asking them to spend a little more.
Question: How much should you charge for your premium rooms?
Well, what's your Average Daily Rate (ADR)? One number a lot of hotels in our network quote is 10% to 15%. Tacking this onto your ADR will cover the added expenses of your premium offerings without being overly pricey.
3. Marketing
The key to upselling existing guests on rooms is doing it early. When you've decided on your pricing, you can start crafting a hotel room upgrade email. Make sure that it's:
Personalized and targeted. The mass email marketing AKA the shotgun approach does not work well. You need to rely on your customer segmentation profiles and market research here.
Well-timed. Send the email between one week and three days before their stay. That will give them plenty of time to consider it.
Learn More: If You're Not Using Profile Enrichment In Your Hotel, You're Missing Out -Duve
Enhance Your Upgrade Strategy, Improve Your Guest Experience, And Drive Up Your Profits
"Using Duve we were able to offer upgrades to guests and create new revenue streams" – CEO from Vacation Rentals & Villas in Eilat (Israel)
The best way to implement this strategy is by working with a technology partner that has a deep understanding of the hotel industry.
A reliable tech partner can provide you with advanced software capable of:
Send automated upsell offers to your guests (saving on employee labor time)
Leverages in-depth customer segmentation data (increased likelihood of converting)
Has multi-lingual support and payment processing with a connection to 3rd party suppliers.
And a lot more.
Psst—all of the above? That's something we can help you with.