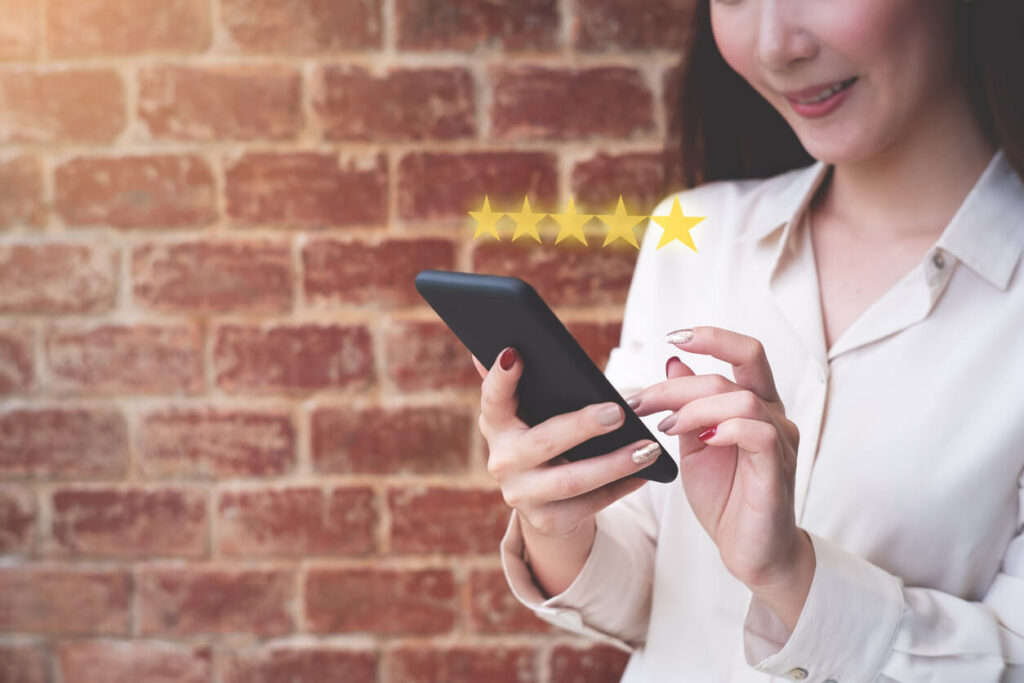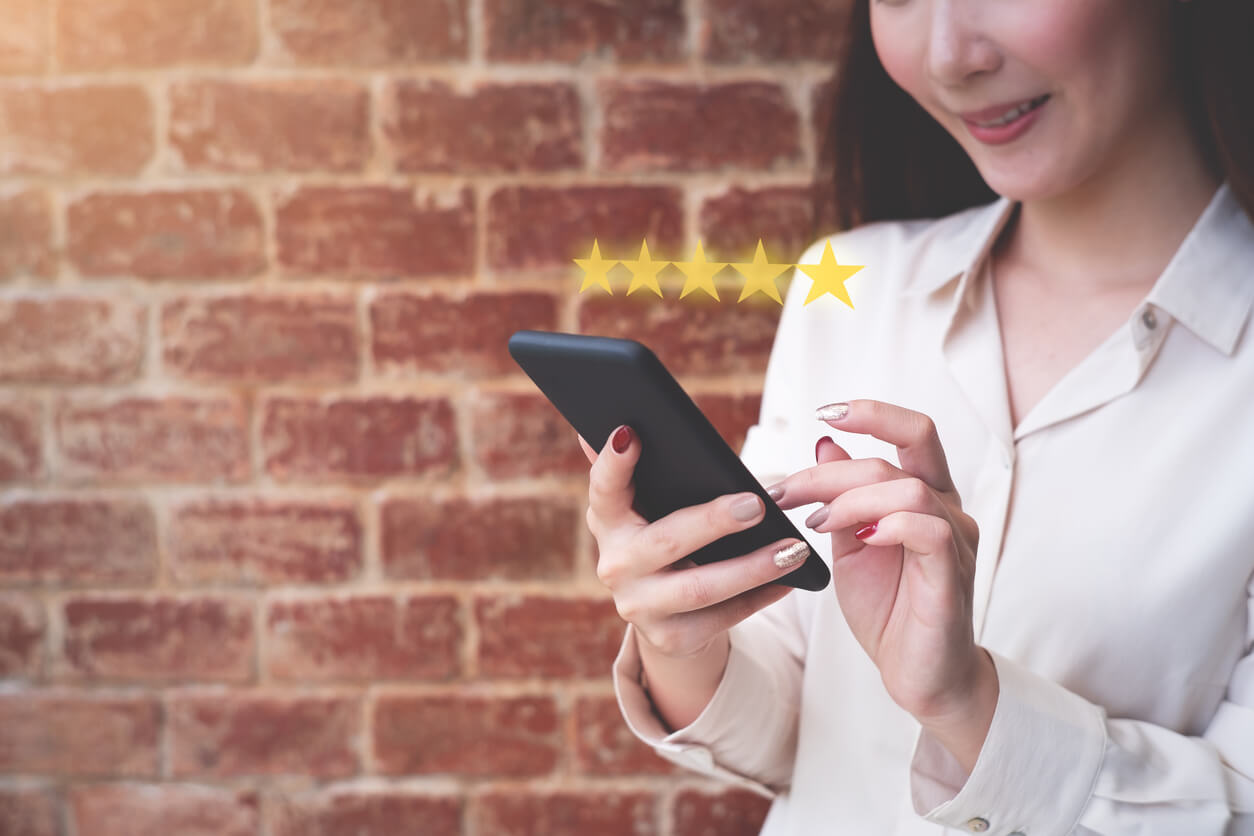 TripAdvisor is one of the most popular travel review websites on the web with 167.1 million visits in May 2022 alone.
But if you're not consistently getting great reviews, you might be scaring away potential guests. Not to worry—this article is here to fix just that. We're going to cover:
The rationale behind TripAdvisor's ranking algorithm
How to improve your hotel's ranking
Why responding to negative reviews is good for your business
Ready to get more five-star reviews? Keep reading.
How Does TripAdvisor's Ranking System Actually Work?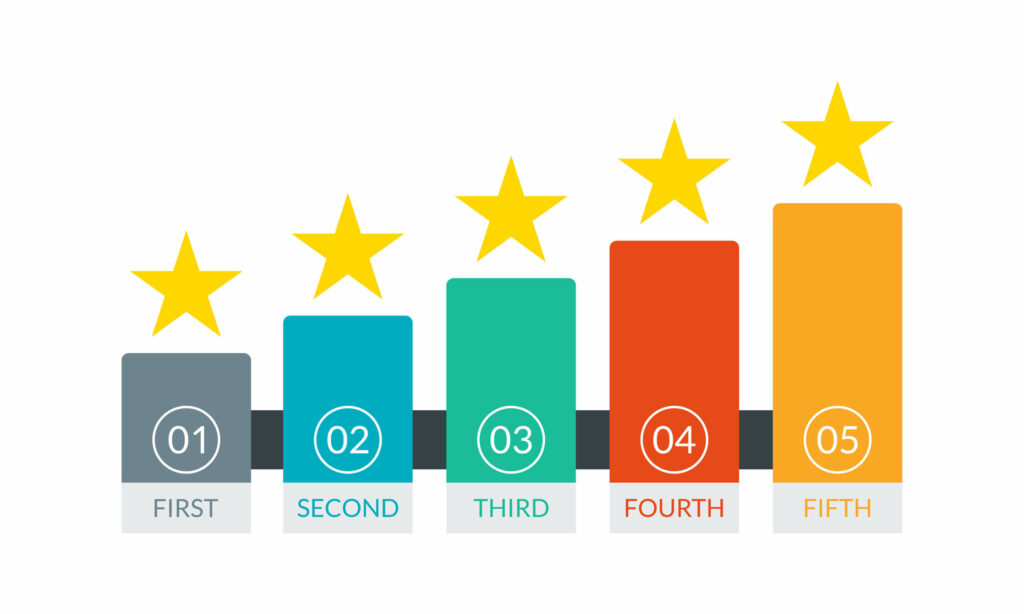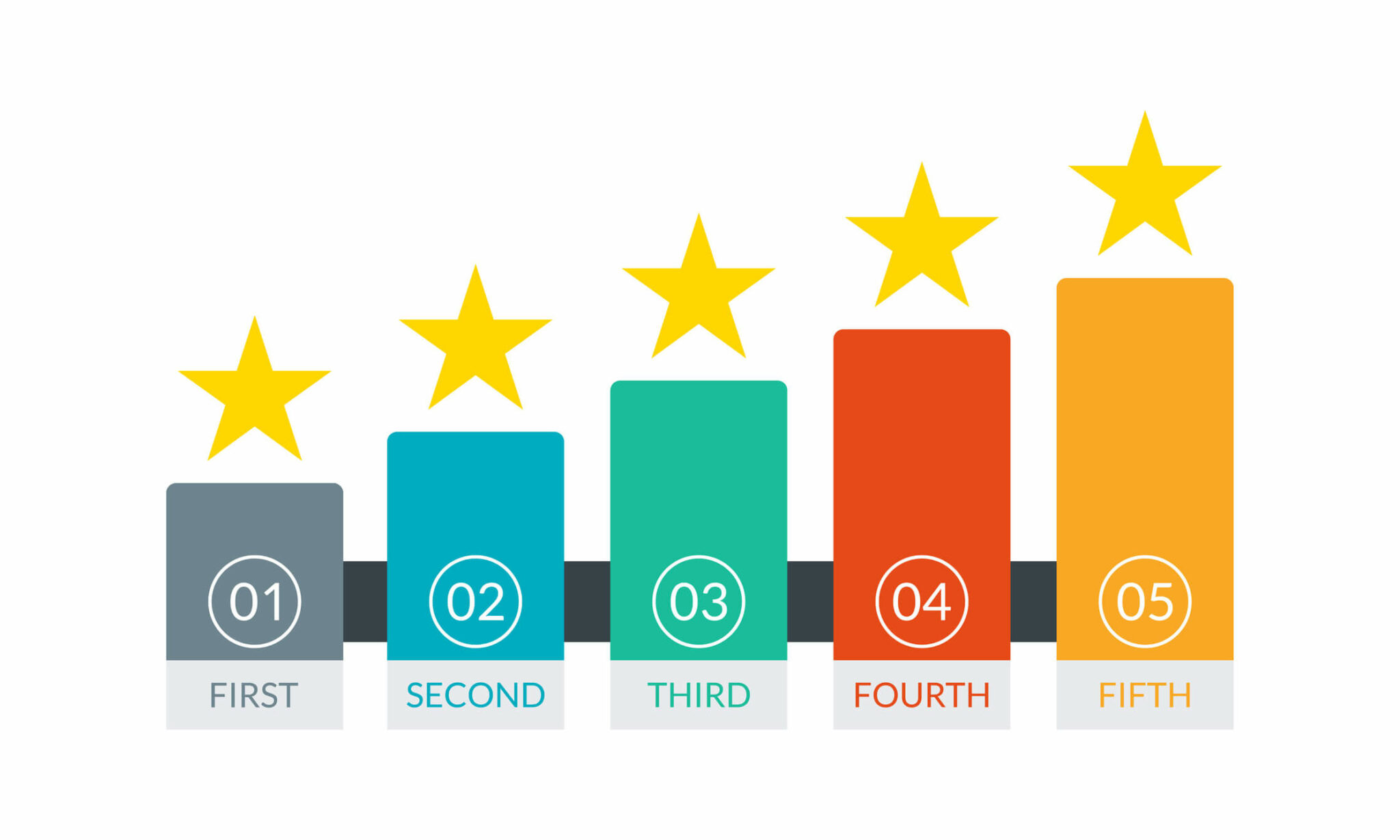 How does TripAdvisor's ranking system work? Well, the exact algorithms are a company secret, but on their website, they do give some helpful information. First of all, there are two types of ranking on TripAdvisor:
Popularity Index. This index takes into account guest ratings to give a number that reflects overall satisfaction. It only pits you against local businesses, to demonstrate a relative measure of popularity.
Bubble Rating. If the popularity index is a relative measure of popularity, the bubble rating is an absolute measure. Bubble rating can be further subdivided into different types of reviews: business or family travelers, service, cleanliness, staff friendliness, etc.
One common thread runs through both of these ranking systems: the quality, quantity, and age of your reviews. That means short reviews and older reviews carry less weight than lengthy or newer reviews.
Unlike other online booking platforms, TripAdvisor's indexes are completely organic—no paid or premium results influence them.
5 Easy-To-Implement Tips For Improving Your Hotel's TripAdvisor Ranking
Next up are 5 strategies any hotel business can adopt to dominate the TripAdvisor leaderboard, encourage higher occupancy, and drive more revenue.
Let's get right to it.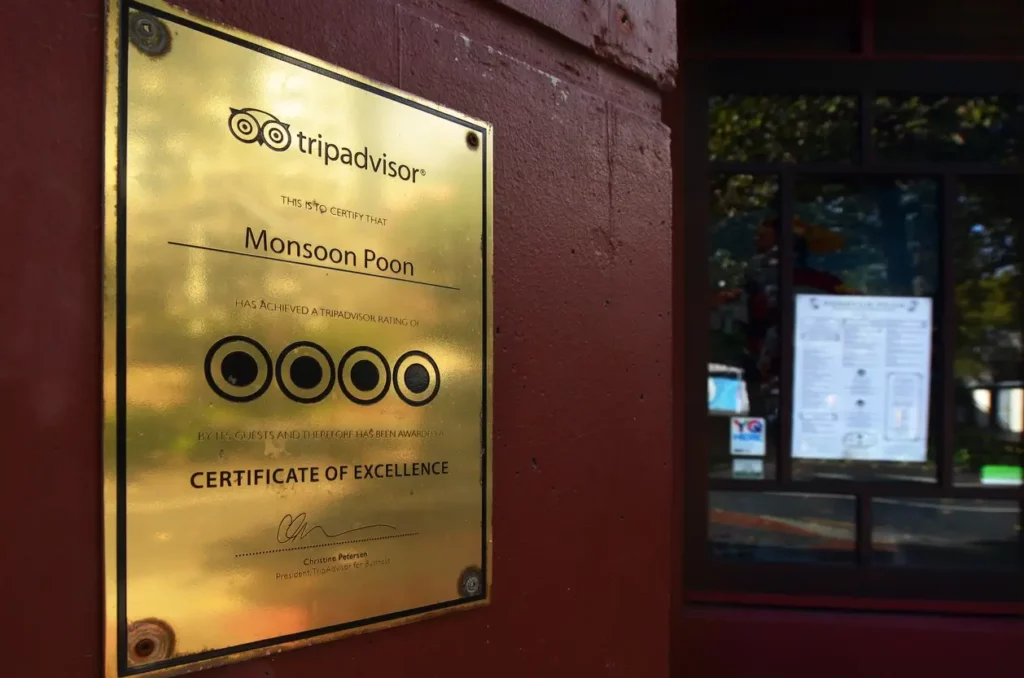 1. Deliver A Great Guest Experience
When your guests have a good time, they leave good reviews—it's as simple as that.
Your job is to make sure that they do have a good time. One way to do this is via guest personalization–if you take the time to learn about your guest's profiles you can tailor your service to their needs and improve the quality of their stay.
Example: After diving into customer data you see that you get a lot of business guests. Why not highlight conference room availability or local co-working spaces that they might be interested in?
2. Implement A Clear Communication Policy
If COVID-19 regulations mean the breakfast buffet is closed, guests should know that before they check in, not when they're hungry at 7 AM in a new city.
By pre-empting any problems as quickly as possible via your guests' preferred communication channels — email, WhatsApp, your hotel app — guests will be more understanding and feel cared for, even if things go wrong.
Make sure your staff are trained in clear and open communication. If not, your guests will vent their frustration in their TripAdvisor reviews.
Learn More: 7 Tips For Better Guest Communication
3. Invest In Hotel Tech
Keeping guests happy when you're short-staffed can be frustrating.
Investing in hotel technology can lighten your staff's burden and free them up to provide better service, which of course, leads to better TripAdvisor reviews.
Example: It's often said in the hotel industry that you have about 20-minutes of face-to-face interaction with guests in any stay. That's all the time you have to give a good impression.
Most of that time is taken up by monotonous admin; passport photocopying, processing payments, etc. All tasks that can be easily performed by hotel technology—freeing up your staff to personalize their service and provide a better level of hospitality.
But beware—there is a wrong way to implement tech into your hotel business.
4. Encourage Guests To Leave Reviews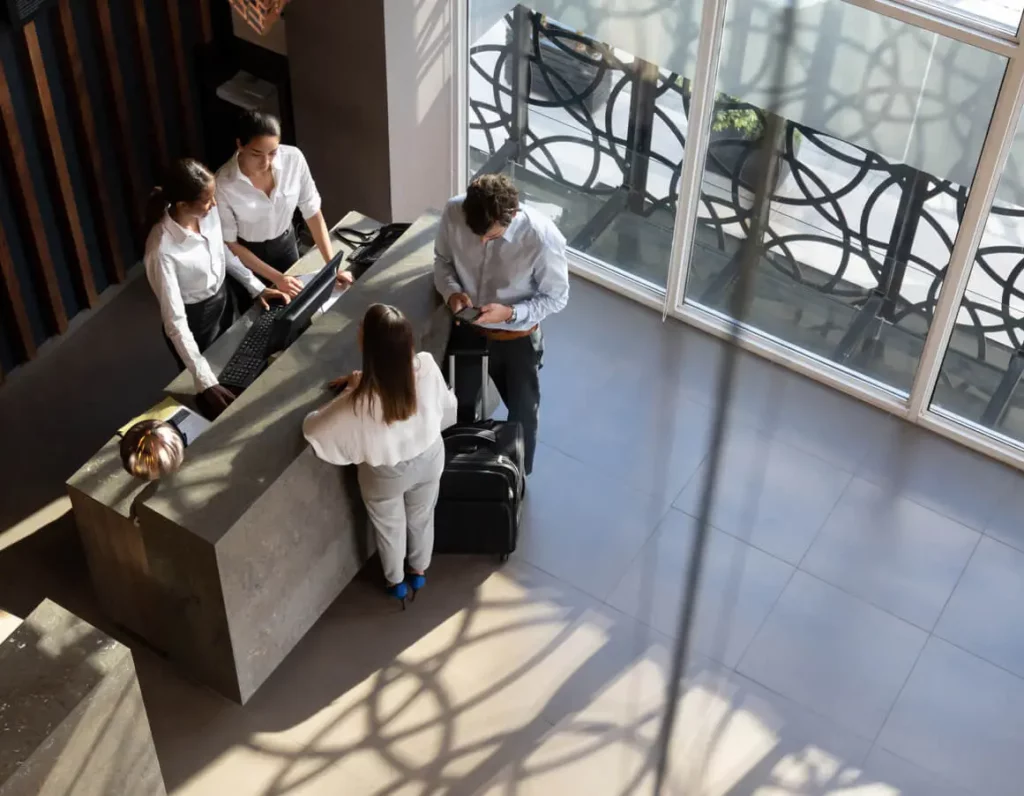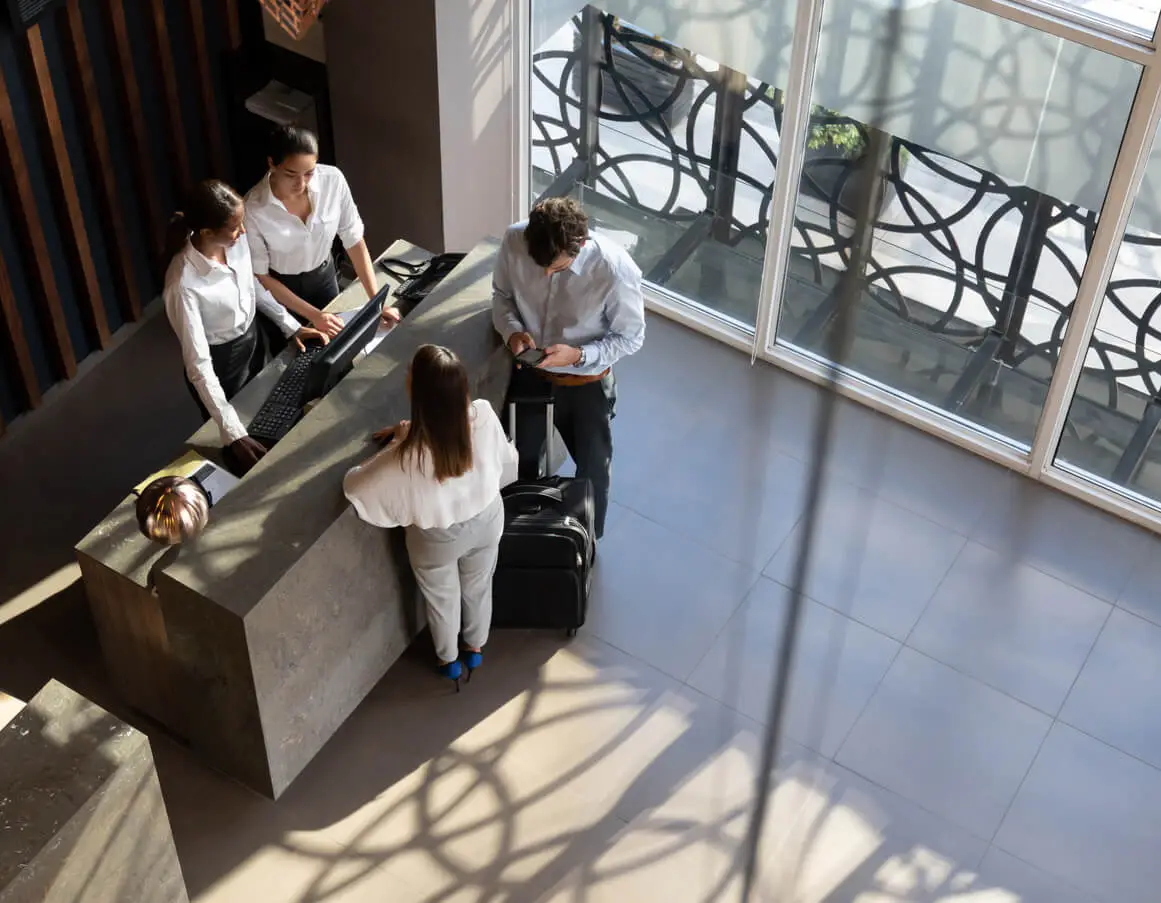 Always remind guests to leave reviews. Guests who had great stays often forget to leave reviews, while those who had a less pleasant experience will not—and that can present a distorted view of your hotel on TripAdvisor.
Send a post-booking survey to all your guests reminding them to leave a review.
Make sure to:
Include a direct link to TripAdvisor reviews in your survey—make it easy for them.
Give them some question prompts for better reviews. What was your favorite part of the stay? How was our level of cleanliness?
People are busy. Let them know reviews will only take 2 minutes to do and they'll be more likely to click through.
Guests don't actually care about helping you with reviews. But they do care about helping other travelers. Bear that in mind when crafting your post-stay survey email.
If any guests did experience problems during their stay, encourage them to email your team to see what can be done about it—you might just be able to pre-empt those negative reviews.
5. Respond To Negative Reviews
The worst thing you can do about a bad review is to ignore it. That signals to prospective guests that your hotel isn't interested in addressing guest problems and doesn't care about hospitality as much as they should.
You might not be able to make things right with the guest themselves, but you can send a powerful signal to prospective guests that hospitality is something you take seriously.
"It's important to show potential guests that you do care. Responding kindly and promptly to negative reviews is a great way to do that" — Adir Ron, CMO at Duve.
We won't name and shame any hotels with specific examples here—just check out TripAdvisor hotel reviews in your area and you can see for yourselves how hotels tackle this problem with varying levels of success.
Avoid generic copy and paste responses—your reply must be soothing, address the specific complaint and let people know what steps your hotel is taking to improve while bearing in mind future guests that will be reading this reply.
Ready To Revive Your TripAdvisor Rankings?
The best way to improve your TripAdvisor is to improve the quality of your guest's stay. And the best way to do that is to allow your staff to focus their energy on hospitality, problem-solving, and clear communication.
In the fight against negative customer reviews, hotel technology is your secret weapon. It makes implementing all of the above tips that much easier.
Duve has been helping hoteliers drive up guest satisfaction and occupancy rates for years. We're not just a tech partner—we're a tech partner that understands the hotel industry and has skin in the game.
Curious about improving your hotel rankings but want some bespoke advice for your specific situation? Our customer success team is on hand and ready to walk you through what exactly Duve can do for you.
Let us show you how Duve can boost your TripAdvisor rankings today.