2022 was a wild ride. Most countries are shaking off the shadow of COVID and returning to normality. That means customers booking holidays, flights, and hotels. Here's the thing: 2023 is shaping up to be just as unpredictable.
A new set of trends are emerging. Trends you can't afford to ignore.
This article covers:
Which three customer segments you'll see more of in 2023
Why wellness tourism is rapidly becoming a trillion-dollar industry
Why technology just might be the answer to all your problems
By the end of this article you'll be fully equipped to handle whatever 2023 has to throw at you.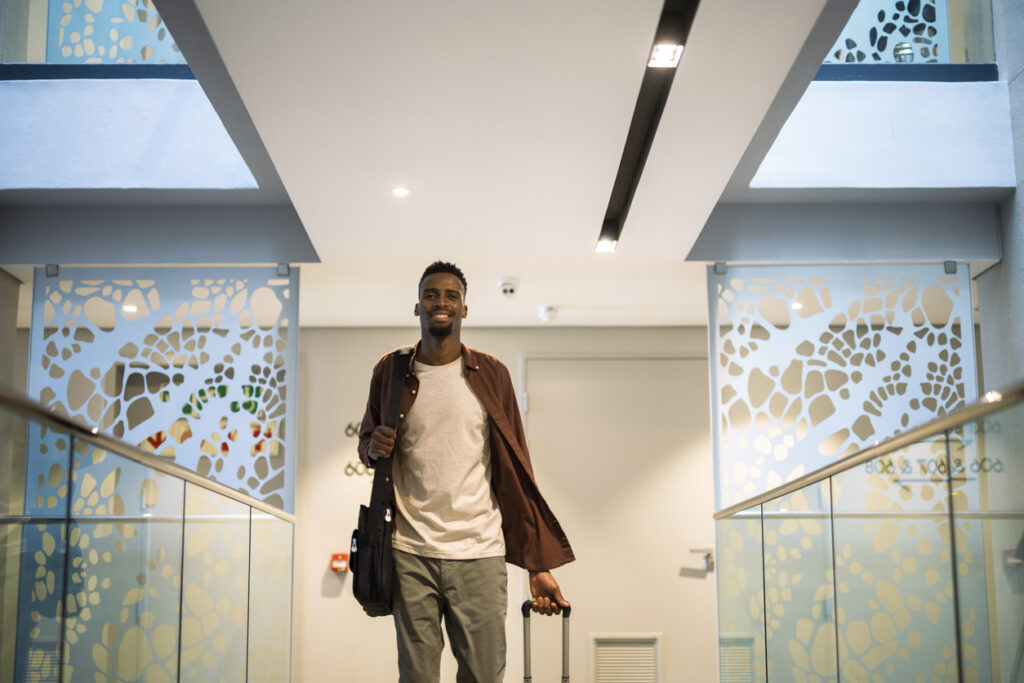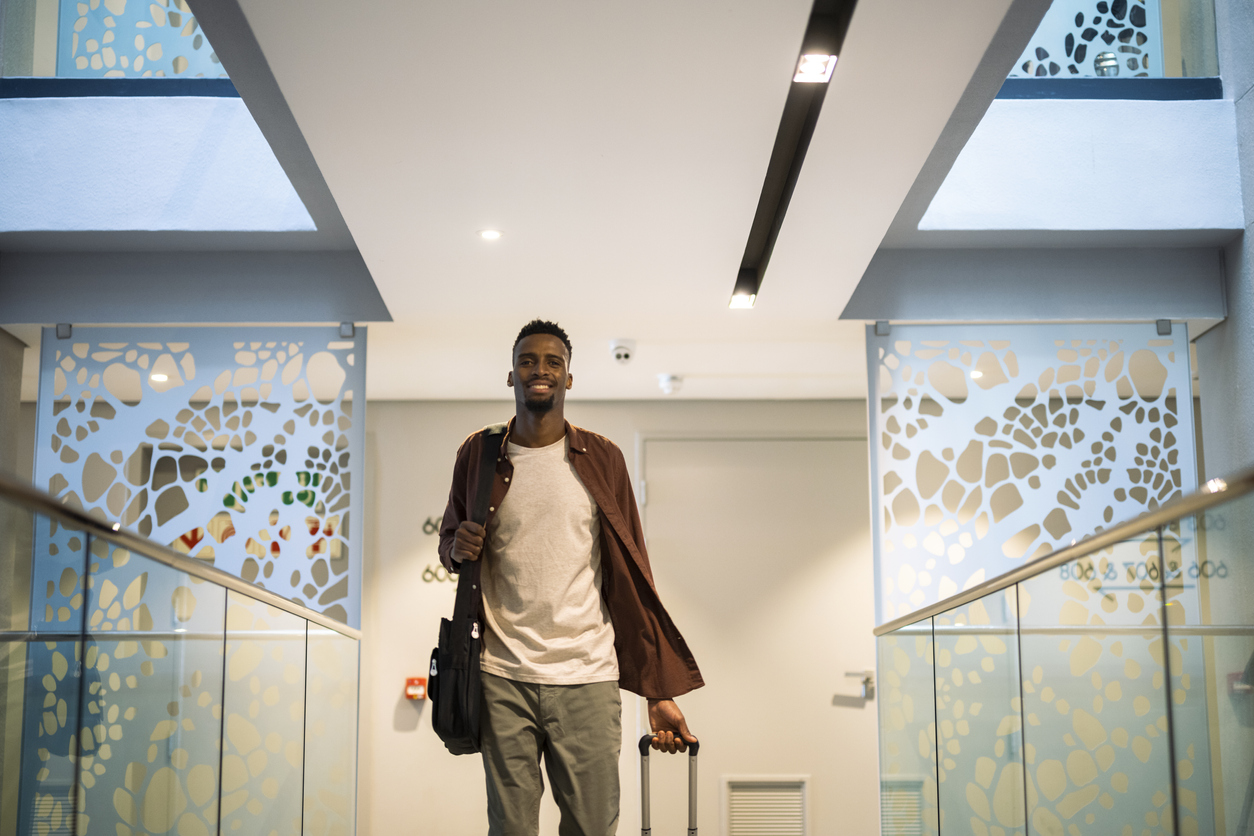 2023 Will Be The Year Of Automation
"If you don't think about the future, you cannot have one." Wise words from novelist John Galsworthy.
We may not be able to read the future, but we did reach out to our network of expert hoteliers to predict what's coming.
The first theme? Technology. Hotel tech was a lifeboat for us during COVID. Advances in AI and computing will continue to yield benefits throughout 2023, such as:
Trend #1: Automated Hospitality
Hotel automation will continue to grow throughout 2023. Technology is capable of automating almost every step in the customer journey, from online check-in and bespoke concierge services to custom upsells and activity recommendations. Which means your staff can give their full attention to doing what they do best—providing great hospitality.
Trend #2: Hospitality Minus Hassle
97% of hotels in America are struggling with staff shortages—and that's set to continue. Hoteliers can't increase wages indefinitely to escape this crisis. But hotels that invest in automation during 2023 will be able to do more with less staff—75% of guests using Duve completed online check-in. That equals 75% fewer queues at reception, meaning the days of queuing to check in or talk to a member of staff will soon be a thing of the past.
Trend #3: Get Smart (Tech)
The future of tech in hotels is bordering on the realm of sci-fi. We've already started to see the adoption of smart glass, digital keys, and even hotel-themed non-fungible tokens (NFTs). We'll continue to see innovations in smart technology next year—watch this space.
"Since starting with Duve, our guest experience has become so much better. We were able to automate tons of our daily tasks. We can now offer both third-party and in-house services! And the best part? Guests can access everything on their own devices, and in their own time." – City Center Hotels, Tel-Aviv
Psst—hotel automation? Advanced guest segmentation? That's something we can help you out with. Up next: the future is green
Learn More: Elevate your Guest Experience Using Hotel Automation
2023 Will Be The Year Of Sustainability & Health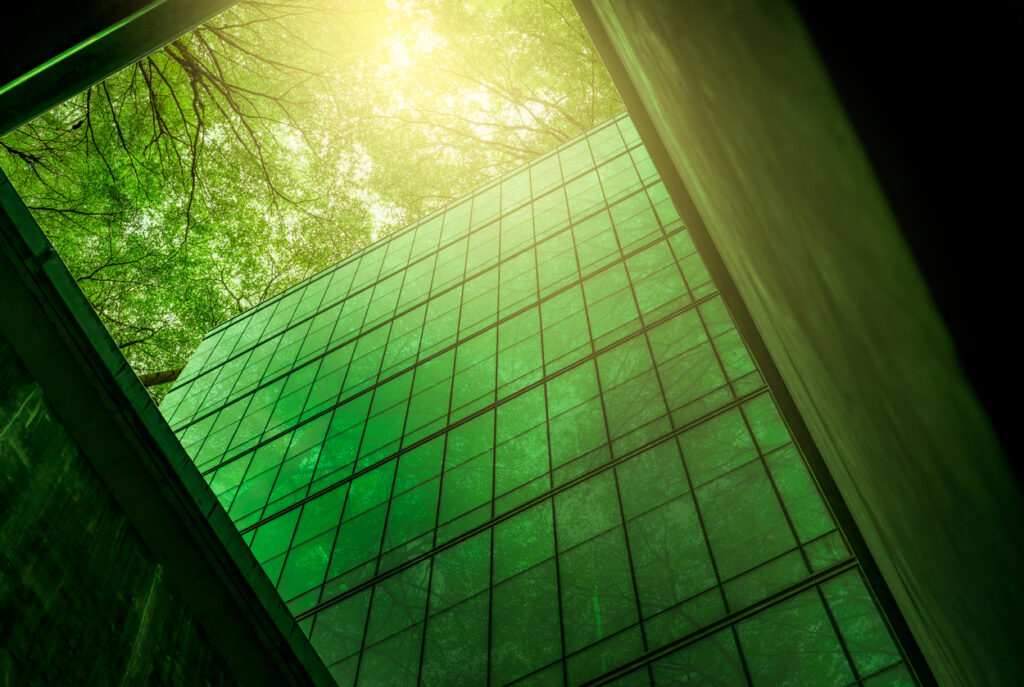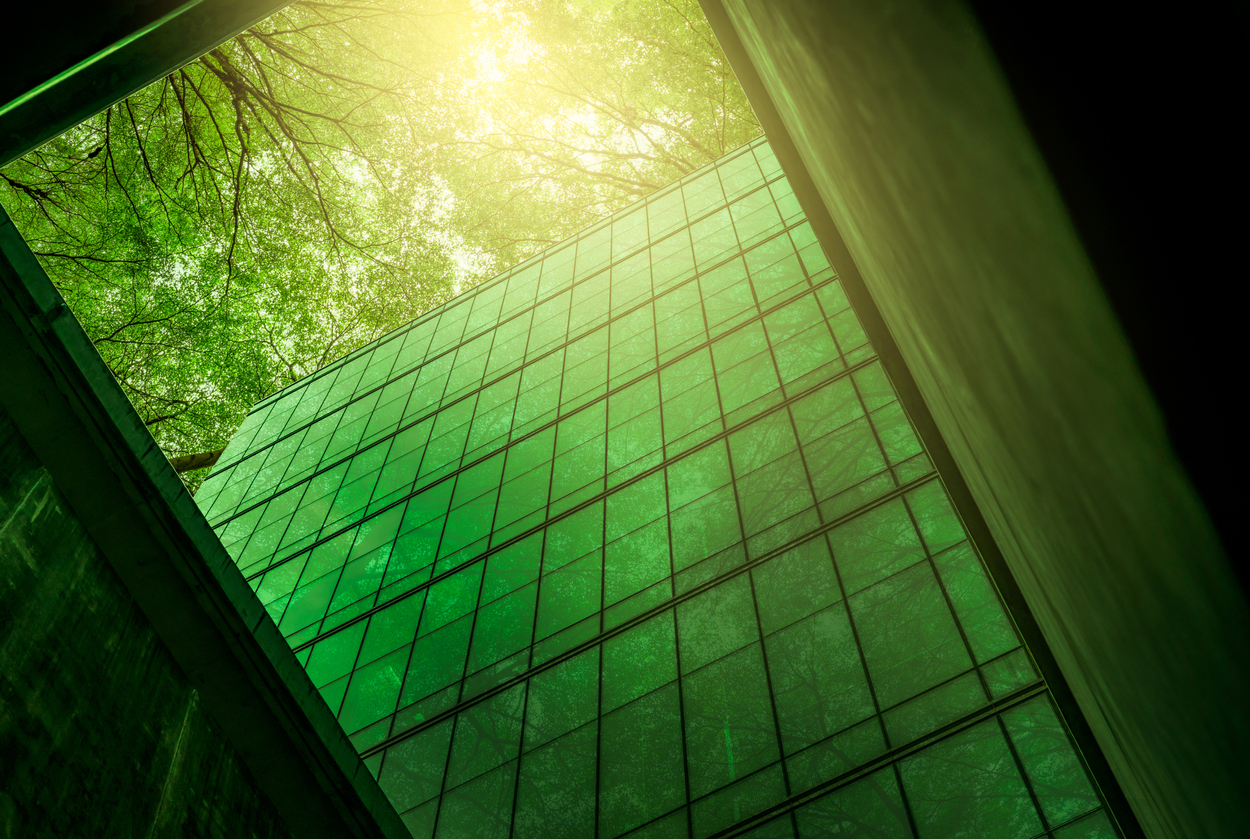 Hospitality is the art of keeping guests happy. As more and more travelers make mindful choices regarding the environment, hotels will inevitably follow suit. Here are the three green trends you'll need to be ready for heading into 2023.
Trend #4: Guests Crave Wellness
In 2019, wellness tourism reached a record $720 billion. The GWI forecasts that the wellness tourism industry will reach $817 billion in 2022 and soar to $1.3 trillion by 2025. Hoteliers should offer yoga classes, massages, and healthy breakfast options to take advantage of this. Those that do are set to profit—guests traveling for wellness are big spenders. These guests spend 177% more than an average customer when traveling domestically, and 35% more when traveling internationally.
Trend #5: The Call Of The Wild
Ecotourism is on the rise. Think: the great outdoors, white-water rafting, and forest bathing. This sector was worth 181.1 billion U.S. dollars in 2019 and is set to reach 333.8 billion U.S. dollars in 2027. Hoteliers would do well to link up with local guides and upsell their guests on this exciting new trend.
Trend #6: Sustainability Means The World To Us
With sustainability growing increasingly important to guests, hotels need to get green—or risk alienating environmentally conscious travelers. Businesses should be reusing towels to save energy and water, use local ingredients on their menu, and consider smart lights to save on electricity when guests leave their rooms. Here's the good news: people are willing to pay more for green and sustainable experiences–one study stated guests are willing to pay 75% more for an eco-friendly stay.
Get Ready To See More Of These Customer Segments In 2023
Our final set of trends is all about which guest segments we're going to see more of, and how wise hoteliers can prepare to meet their needs. Let's get right to it.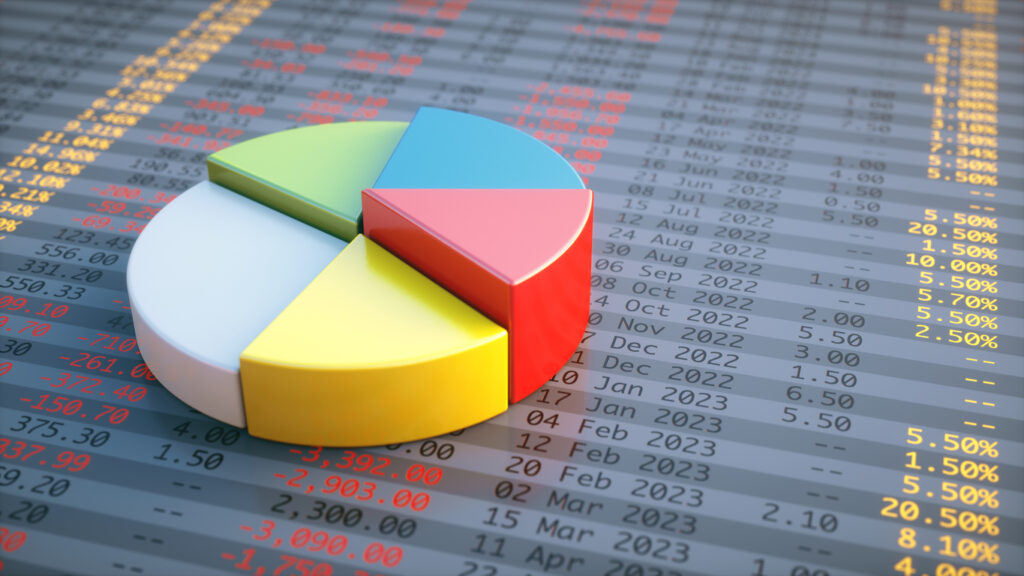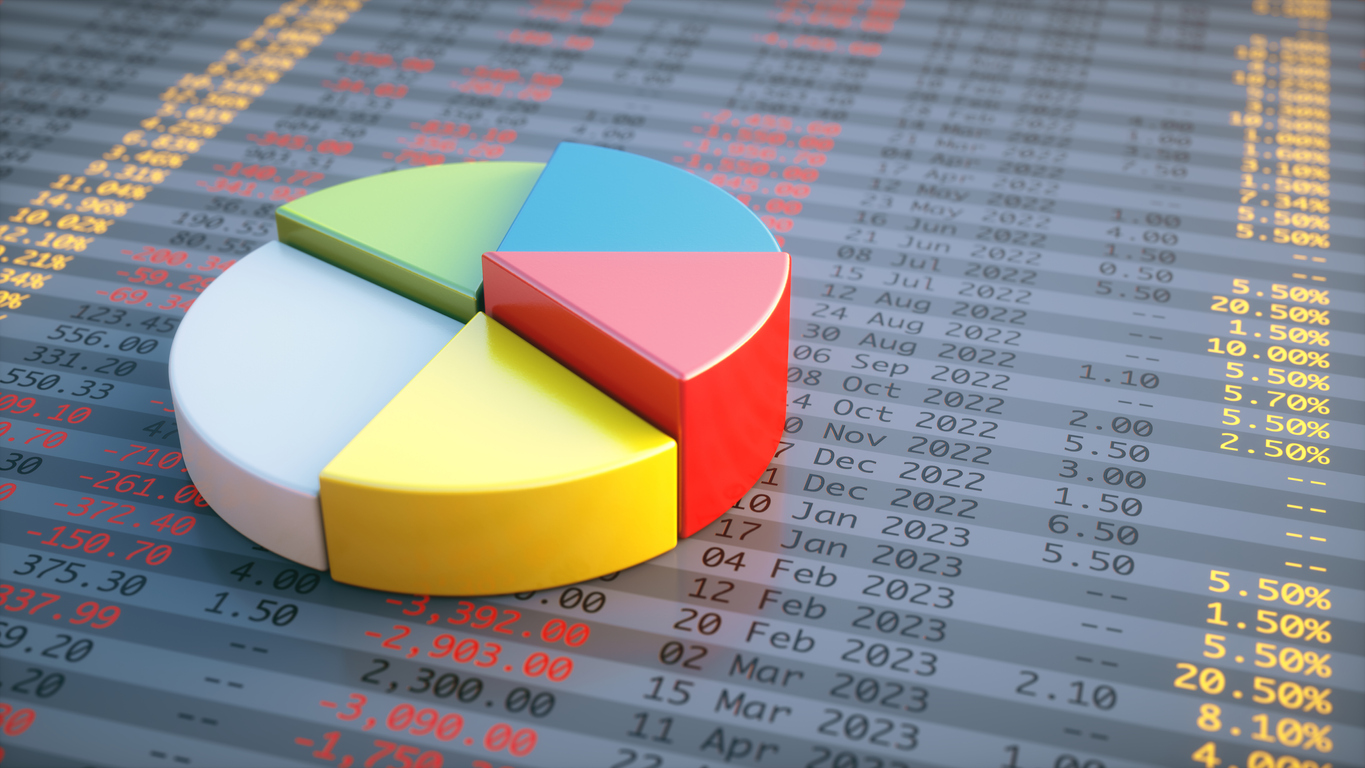 Trend #7: Guests Want Local Vibes
Hoteliers in our network are saying more and more guests travel to feel like a local. They want authentic experiences and real engagement with a place. One way to tap into this is offering local offerings on your menu: guests will appreciate their morning coffee made by a local grinder, or local lamb from the farmer's market instead of the supermarket. You might also consider using local arts and crafts to decorate your hotel, and give it a real community feel.
Trend #8: Digital Nomads Aren't Going Anywhere
The number of digital nomads has doubled from 4.8 million in 2018 to 11 million in 2021. With COVID-19 and work-from-home life set to continue into 2023, that number is only going up. Nomads value work-friendly desks, monitors, and high-speed Wi-Fi. Hoteliers that adapt their offerings to meet their requirements will be best placed to take advantage of this growing segment.
Trend #9: Paws For Thought
Many people got pets during COVID–one study showed a 250% increase in pet ownership. And now, many people want to travel with their pets. Hotels that facilitate this will be better able to capture this fast-rising new segment. Consider providing complimentary water and food bowls or trying to upsell guests on grooming services or dog walking services. Just make sure your cleaning team is onboard and ready to handle any pet-related accidents!
2023 Is Set To Be A Wild Ride. Are You Ready?
Hotels are facing some of the most challenging times we've seen in recent history. Between rising inflation, crippling staff shortages, and the lingering effects of the pandemic, it's no longer business as usual.
Slowly but surely travel is returning to pre-pandemic levels. And with it, a new breed of guest—with different requirements and expectations.
Hoteliers can meet their needs and adapt to coming trends will drive up occupancy, improve guest experience, and boost their turnover.
The best way to meet these challenges? Leveraging the power of hotel technology.
"Duve is a seamless partner to our guest journey and is an integral part of the personalized and unique experience we offer our guests." — Gilad Shauloff, The Abraham, Tel-Aviv