Knowing how much potential lies in upselling to guests, We want to make it extra easy for you to offer them more products and services. That's why we're launching the Duve Marketplace, allowing you to add more services to your guest app in one simple click.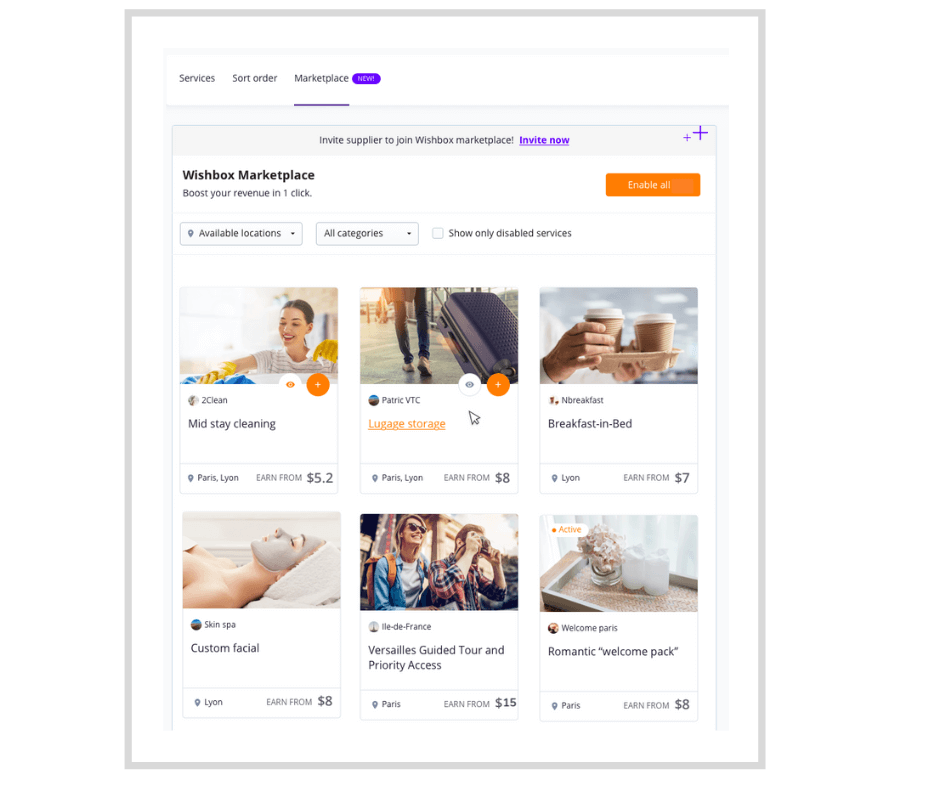 Suppliers and services providers will be able to sign up directly to Duve and add their services to the system. You will be able to see all the services offered in your area and add them to your Guestapp, generating revenue every time a guest bookes one of these products!
You will also be able to invite local suppliers you know or work with to join the marketplace and add their services to Duve.