Create an amazing guidebook for your guests with all the content they need! with the new Duve guidebook, you can create different kind of posts and include, images, maps and more.
Here are the top 5 things we know you'll love about the guidebook:
The guidebook will include a map with all the important places you mention and recommend.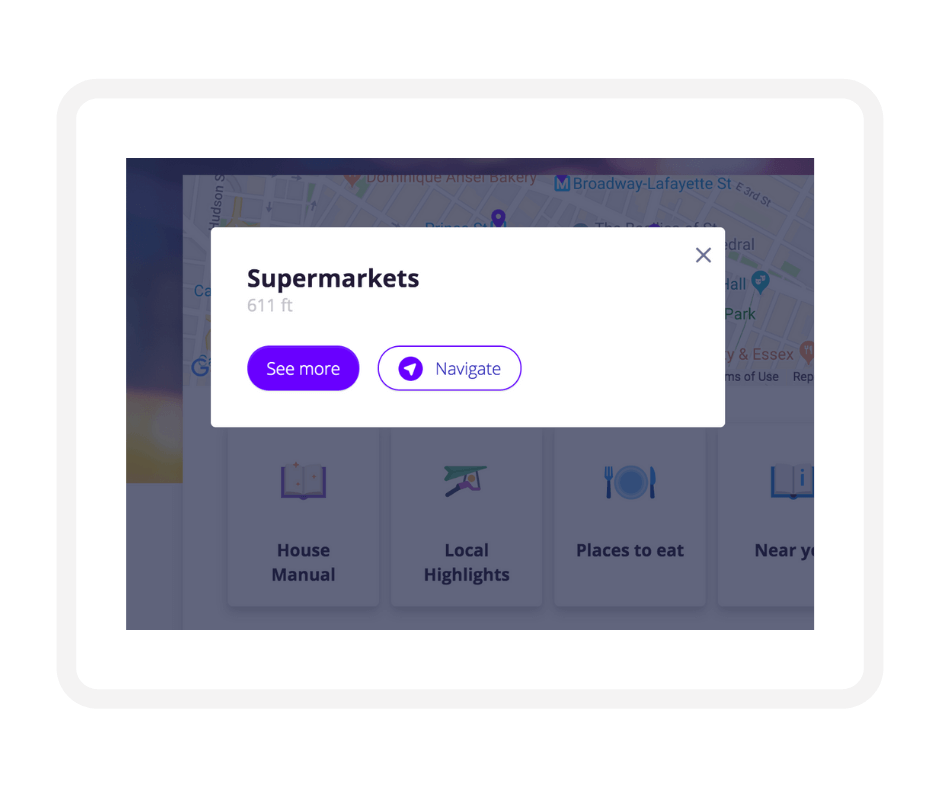 2. You can create a general post that will be visible to all guests, or unique posts – that will appear only for specific units.
3. You can embed upsells EVERYWHERE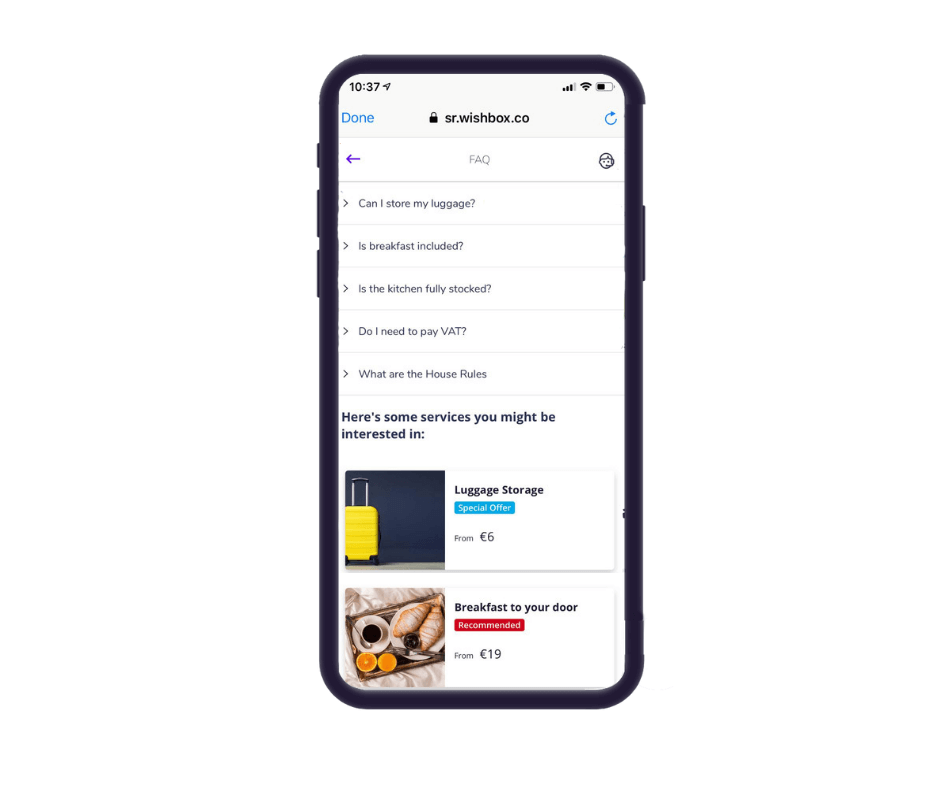 4. You can use dynamic fields to personalize your content: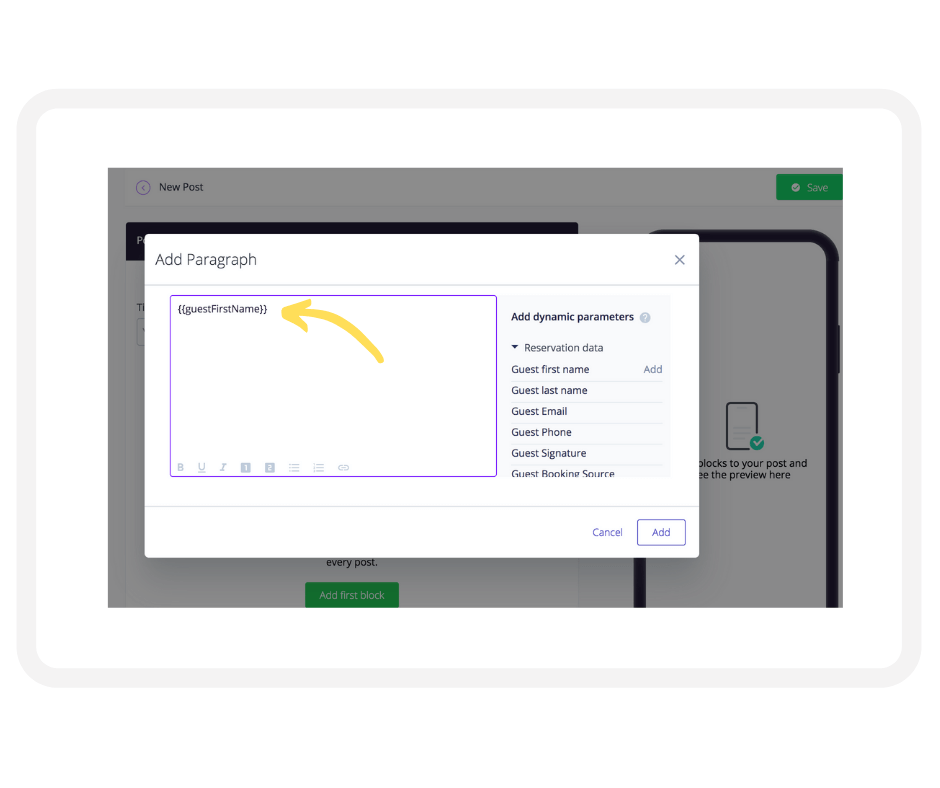 5. You can preview your guidebook as you create it in the Duve dashboard making it fun and easy